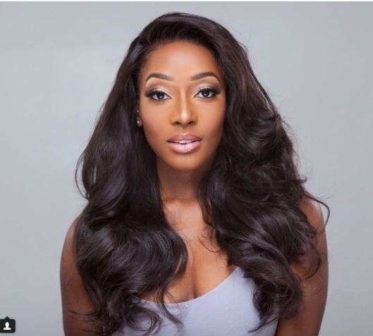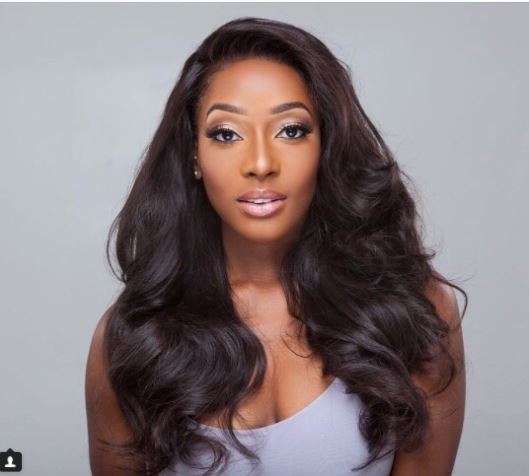 Razaq Babs
The taxify driver accused of attempting to rape actress Shola Fapson in Lagos has explained his own side of the story to PMNEWS.
In his comment, the taxify driver who identified himself as Henry said the actress refused to tell him her destination and subsequently he decided he wasn't going to carry her again. But the actress refused to come down from the car.
The actress, he said, seized his car key and was phoning some people around 1.a.m to help her.
He said he was afraid of being robbed and tried to drag the actress out of his car before the actress sprayed him with pepper spray and later ran away.
Read Henry's full reply to the rape allegation as sent to the comment section of PMNEWS today by one of his friends.
" Can you imagine kidnapping or raping someone as a cabman and your best choice of location is the estate/street where you live? Now you get the gist.
Now I'm not making a case for the Taxify driver. However, he has presented his own side of the story; that the sad incident happened right in his Estate, not just a random place.
Henry (the Taxify driver) was my roommate back then in Secondary School; we both attended a Federal College and we love our heritage. I spent two long years in the same room with him (with about 12 other young boys). So, he is someone I have known for over 16 years. He is smart, quiet and humble. And I know her younger sister, a beautiful young lady whose products are used by many ladies in Lagos and Abuja.
Now, Henry has told his story; I crave your indulgence to hear his story as I post it here:
Henry Said: "Let me start by saying thank you all for your support so far.
My name is Henry Nnaemeka and I'm neither a Rapist nor a Kidnapper. This is my Story.
I'm a taxify driver/ partner, on Thursday the 25th of January 2018 between the hours of 12midnight and 1am, I was on my way home from work when I received a taxify rider request from an Ibrahim Eletu Way Which was coincidentally where I was at that time and also same estate I stay, I decided to take that last trip before I go home to rest.
On getting to the pick-up location To pick up the rider, (Miss Shola Fapson) she got In my vehicle and just as I started the trip I noticed there wasn't a destination for the trip so I politely asked her for the destination to know where I'm going to and if it will be convenient for me at that time of the night but she refused to tell me and instead asked me to drive out that she will tell me later, I politely refused and asked severally for the destination but she wouldn't tell me rather she ordered me in a harsh tone to "Move this car"! On hearing this, I was surprised why she would hold back her destination from me and also ordered me to move the car. It was at this point I told her I wasn't going anymore, I ended the trip immediately and asked her to come down from the car since we were still at the pick-up location but to my greatest surprise she refused to come down and then started making some phone calls in Yoruba Language to some people whom I didn't know disclosing our location to them. At this point, I got scared, and was trying to be on the safe side so I drove the car to the front where the security light was on and as can get help from people just in case of any plotted plan to snatch my car, which was a few seconds from the pickup location, this is on the same street where I live and like a stone throw from my house. On getting to the safe place, I came down from the car and politely opened the door and gently asked her to come down from the car. She blatantly refused again and started with her phone calls again.
It was at this point I overheard her conversation on the phone saying she has my car keys and gave out location again to the unknown person at the other end of the phone, I felt really threatened and agitated, at this point because I couldn't understand why she would take my car keys and then disclose our location to people I didn't know. I had to struggle with her to get my car keys from her hands. It was in the process of struggling with her, she sprayed a chemical substance (pepper spray) in my eyes.
I succeeded in getting my keys from her but before I could struggle with my sight and call for help she took off and was nowhere to be found. Some concerned residents who heard me shout and call for help came to my rescue, my sisters later came out when they heard voices outside. It took me about 45 mins to regain my sight clearly and was taken to my apartment to get some rest only for me to wake up this morning and receive loads of phone calls from friends and family saying I've been labelled a KIDNAPPER AND RAPIST. However, the issue has been reported to Taxify and the necessary steps have been taken as shown in their press release. l wish to thank friends and family that have stood by me thus far.. I cannot fathom why this lady decided to tarnish my image and reputation in such a despicable way….. I am but a young average Nigerian graduate that struggles on the street of Lagos to earn a legitimate living and l must say, l have been severely traumatized by this devilish allegation…..l value and respect d dignity of women and will never abuse it, not now not in d future….. I demand justice!!"
Now, you can be the great judge!!!

Load more