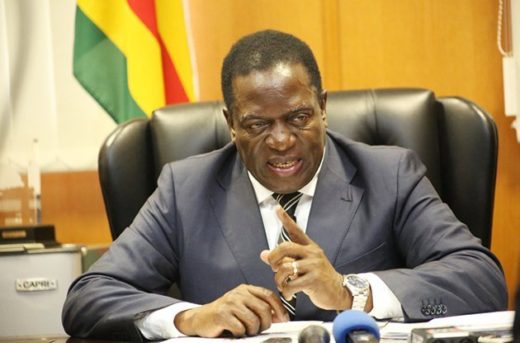 The World Bank will soon send a team to Zimbabwe to conduct a needs assessment exercise in preparation for possible new funding for the country, the state-run Business Weekly reported on Friday.
This came after Zimbabwean President, Emmerson Mnangagwa, on Thursday met with World Bank Chief Executive, Kristalina Georgieva, on the sidelines of the World Economic Forum Summit in Davos.
Mnangagwa had indicated Zimbabwe's resolve to clear arrears with the multilateral institution.
Zimbabwe owes the bank 1.15 billion dollars and has not been receiving concessionary loans from the multilateral financial institution since 2001 when it started defaulting.
"We have agreed that the World Bank is going to send a mission to conclude discussions on our needs assessment for post arrears clearance resource mobilisation and support," the financial paper quoted Finance Minister, Patrick Chinamasa, as saying.
"We agreed that we will undertake a needs assessment of our country and set out the priorities, and this is the report we can take to the World Bank, have it coasted, and then submit it to them.
"So, soon after clearance of arrears we are able to access concessionary funding," he added.
READ: Industrial Harmony: Nigerian Govt committed to workers' welfare
Chinamasa said Zimbabwe, which recently cleared its 108 million dollars arrears to the International Monetary Fund, had already mobilised resources to clear the bank debt and unlock fresh funding from the bank.
The country also owes the African Development Bank 601 million dollars and more than 3 billion dollars to the Paris Club, among its debts.
Chinamasa, according to the newspaper, said the World Bank team would identify priority projects that are long and short term.
He added that Zimbabwe wanted a holistic approach which involved a needs assessment, arrears clearance and access to fresh funding.
"So, it's very difficult always to put a time frame, because when you are dealing with institutions, it is not always easy to be definitive about time frames," the minister said.