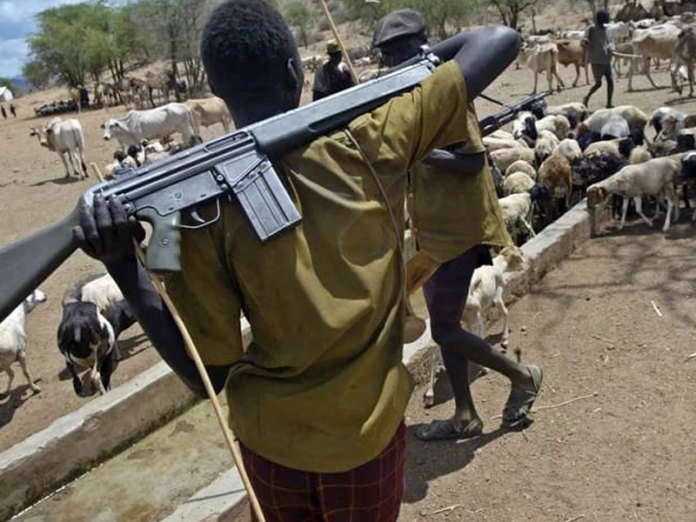 A former Commissioner of Police, Federal Capital Territory (FCT), Mr Lawrence Alobi has called on the Federal Government to constitute a Joint Task Force on the recovery of arms.
According to him, this will go a long way in checking the illegal use of firearms in the country.
Alobi on Sunday in Abuja, that a situation where suspected herdsmen carry dangerous weapons was a dangerous development.
"The proliferation of small arms and weapons is a serious threat to our security,'' he said.
He added that if the task force which would comprise all security agencies was established, it would recover illegal arms from people in the country.
Alobi urged security agencies in the country to begin to stop and search herdsmen and other Nigerians not authorised to carry arms.
"The security agencies should also begin to stop and search herdsmen and other people not authorized to carry arms, the operation should not only be limited to the highway.
"We should map out strategies that would be able to curb this embarrassing phenomenon that is confronting us as a nation.
"The farmers and herdsmen clashes in the country is a very disturbing situation and very embarrassing to the government, people and all security agencies of this country,'' he said.
The former commissioner of police also attributed the proliferation of arms to the nation's porous borders.
"This shows that our borders are porous and there is the need to strengthen security along our borders.''
He said that if the herdsmen were disarmed, they would not be able to carry out attacks on communities at will.
"All the security agencies in the country should strengthen their intelligence networks to see how they can dislodge this group of people.
"I believe that drastic situation will require drastic action, we should put away sentiments and emotions and be objective and think about what is good for the nation.
"He warned that if the momentum the herdsmen are carrying out attacks at will was not checked, it will become more dangerous than the Boko Haram insurgency because it cuts across the country.
Alobi commended the Federal Government for its plan to constitute a committee on illegal arms.
President Muhammadu Buhari recently directed the Inspector-General of Police to move to Benue following attacks on Logo and Guma Local Government Areas of the state in December.