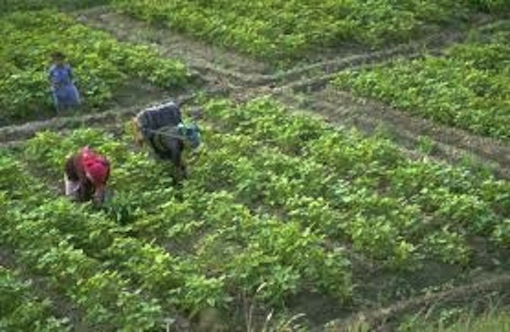 Farmers in Nasarawa State have called on the State Government to increase its funding to agriculture to achieve food sufficiency and security.
Acting under the aegis of Association of Small Scale Agro Producers in Nigeria (ASSAPIN), the farmers urged the state government to ensure adequate budgetary allocation to the agricultural sector in 2018.
Mr Joshua Jonathan, the state President of the association, made the appeal on Monday in Keffi.
Jonathan said that increase in agricultural funding would increase agricultural production as well as ensure food sufficiency in the state and the country at large.
According to him, the call became imperative due to the reduction in the budget of the sector from N3.5 billion or three percent in 2017 to N2.3 billion or about two percent in the 2018 budget proposal.
"The budget estimate for the agricultural sector is expected to cater for personnel, overhead, recurrent, capital and other expenses such as subsidy on fertiliser that would engender agricultural development.
"The current budget estimate for the sector cannot provide for the basic requirements for the agricultural sector because fertiliser subsidy alone for 1 billion farmers would gulp N1 billion if subsidy for a bag is N1,000 as was the case in 2017.
"So if every farmer would get up to five bags, imagine how much just fertiliser subsidy would cost not to talk about other aspects," he said.
Jonathan noted that decades of neglect of agricultural sector in the state had led to poverty among the farming population and called on the government to invest more in the sector.
"No society can live comfortably without agriculture; agriculture is the major source of livelihood for every family and nation, hence the need for government to give it the most desired attention,'' he said.
The farmers' leader advised the government to ensure that all interventions reached grassroots farmers to checkmate activities of "political farmers'' who often hijacked such support at the detriment of agricultural development.
He also called on the state House of Assembly Committee on Agriculture to increase the allocation of the sector in order to boost food production in the state.