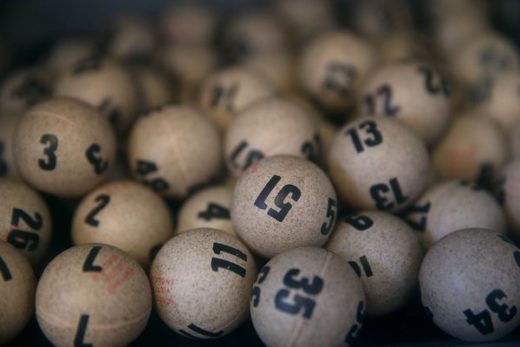 Enugu has emerged the 2018 week 4 State Powerball in the Give 'n' Take National Jackpot Draw, held the organisation's 200 capacity studio in Abuja.
Mr Onuora Aninwobodo, Media Officer, Give'n'Take disclosed this in a statement made available to newsmen on Monday in Abuja.
He said that the winning combination numbers for Week 4 Draw supervised by two officials from the National lottery Regulatory Commission, Malachi Oahimire and Chidinma Omeje were 06-27-10-16-
He urged anyone with the winning combination numbers of 06-27-10-16-15 to approach the office or any of its agents nationwide to claim his/her prize of 2 Million naira.
"So far over 1,777 players have won other prizes in the new National Jackpot Draw for 2018 with a total of 541 players winning other prizes using POS with agent's nationwide.
"While 138 won through the Web play, making it a total of 679 winnings. All players who won prizes are urged to redeem their winnings without delay."
READ: NSE transactions resume with an improve index of 1.31%
Aninwobodo added that the Week 4 Draw featured an upcoming comedian, Funny Bruno, who entertained audience with rib cracking jokes and humorous comments.
According to him, the National Jackpot Game show hosted by veteran actor Segun Arinze and Linda Osifo as cohost is a combination of excitement and winnings.
He said that aside the National Jackpot, Give'n'Take offers a variety of other instant games players can play and win instant prizes like Dream, Crown, King and Climax.
Give'n'Take offers Nigerians who are 18 years and above, an opportunity to play and win the weekly Jackpot prize and any of the other prizes.
The game can be played through POS agents nationwide, mobile app, downloadable at app.gntbig.com, or via our web play, by logging in to our website at gntbig.com.
In addition players can play through Quickteller and ATM machines.