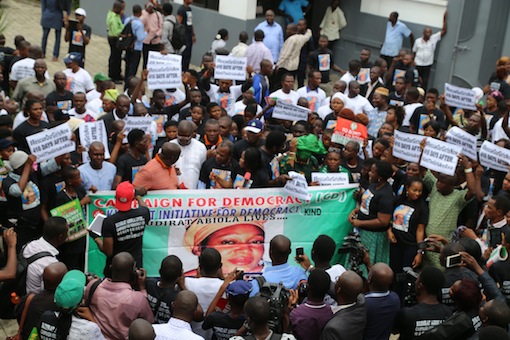 A Senior Fellow at Centre for Democracy Development (CDD), Prof. Jibrin Ibrahim, on Monday said the greatest challenge facing Nigerian democracy was weak institutions.
Ibrahim said this at the Public Lecture in memory of late Prof. Abubakar Momoh, former Director-General of the Electoral Institute, in Abuja.
He particularly said that political parties in the country were weak and attributed it to absence of internal democracy in them.
According to him, it is not an exaggeration to say that Nigerian parties which are one of the institutions are weak because they do not practice internal democracy.
Ibrahim said that the situation had made the political parties not to have the belief, values and practice that would contribute to building democracy in the country.
"The Independent National Electoral Commission (INEC) recently declared that at least 18 of the registered political parties in Nigeria are operating with invalid national executive committees whose tenures had expired.
"Virtually all parties have very little respect for internal democracy; that is to say that they do not conduct their internal affairs based on the principles enunciated in their constitutions and rules.
"More so, party officials and candidates for elections are not elected in accordance with the rules of the game and party conventions become occasions in which governors and godfathers simply impose candidates,'' he said.
Ibrahim said that the lack of internal party democracy weakened internal coherence of most political parties and created a situation where the judiciary became the arbiter "of who the candidates are rather than delegates''.
He said that another reality in the political field was that political 'godfathers' who used money and violence to control the political process operated many political parties.
He added that the politicians often decided on party nominations and campaign outcomes, and that when candidates tried to steer an independent course, violence became an instrument to deal with them.
Ibrahim said that the result was that they raised the level of electoral violence and made free and fair elections difficult.
He, however, said that the important message to give to Nigerians was that the pathway to deepening democracy was to engage with political parties to make party membership less ephemeral and more real.
According to him, Nigerian political parties today, need to start transforming themselves into competent democratic organs and the first step is for parties to improve their organisational skills.
Ibrahim said that parties also had to develop competence in research and analysis that looked at their own performance and develop clear plans and strategies that provided national frameworks for addressing their challenges and building the party.
READ: Anti-Bribery Management System Standard 'll curb corruption in Nigeria – Osunbor
He pointed out that the most important lesson for parties was that they had an interest in practicing internal democracy by following their internal rules and regulations and respect the principles of electivity and inclusivity.
Earlier, Dr Sa'ad Idris, Acting Director-General of the Electoral Institute, said that the lecture was dedicated to the memory of late Momoh, who was the pioneer Director-General of the institute.
Idris said that the lecture was in preparation for the 2019 general elections, adding that it was against this background that the topic "Towards 2019 General Elections: Political Parties and Internal Democracy" was chosen.
"Internal democracy is the bedrock for free, fair and credible elections and my hope is that political parties and other electoral stakeholders will take the lessons learnt from the topic being delivered.
"This is because if political parties get it right from the nomination of candidates and other activities, there is a good chance that 2019 general elections will go well.''
He said that over time, lack of internal democracy fuelled by such negative factors like "godfatherism'' and influence of money politics had been a huge problem within political parties.
He said that as a build-up to the elections and in order to prevent reoccurrence of the vices, the lecture took into cognisance the challenges that hindered effective internal democracy among political parties.
On his part, Chairman of INEC, Prof. Mahmood Yakubu, described late Momoh as an exceptional social critic who supported democracy and fought for the downtrodden in the society.
Yakubu, who was represented by a National Commissioner in INEC, Prof. Okechukwu Ibeanu, gave an award and a plaque to Momoh's family for his effort in upholding democracy.