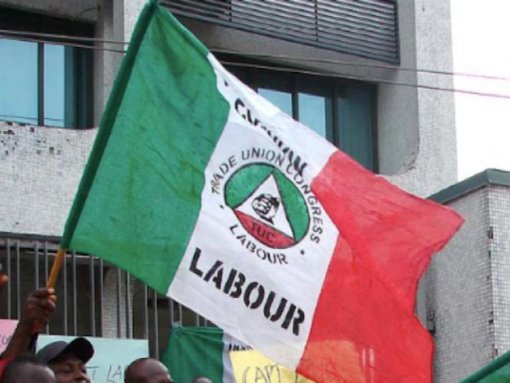 The Leadership of organised labour on Monday directed the National Population Commission (NPC) workers to suspend their ongoing strike to give room for dialogue.
Mr Ayuba Wabba, President, Nigeria Labour Congress (NLC) with his counterpart, Mr Bobboi Kaigama, President, Trade Union Congress (TUC) gave the directive while addressing aggrieved NPC workers in Abuja.
The protesting workers were with placards with inscriptions such as "Ghaji must go", "Total disregard to staff welfare", "Impedes staff careers progression,'' "Disregard to procurement procedure", among others.
The workers, two weeks ago had protested by calling for the sack of the Director-General, Dr Ghaji Bello, re-appointed recently by the Federal Government.
The Federal Government had earlier appealed to the aggrieved workers to resume duty as their grievances were being addressed.
The Minister of Labour, Dr Chris Ngige, had also on Friday, Jan. 19 in Abuja appealed to stakeholders at a meeting to resolve the crisis.
According to Wabba, we must suspend all hostility, so that we can do the appropriate thing.
READ: Lagos' Committed To Clean, Safe CBD – Elegushi
"This is in order to ensure proper capturing and documentation of the issues.
"All the procedures, including the provision of the labour Act has to be followed and we will take up the issues with the concern body.
"Certainly, we need your cooperation and we are here to give you the confidence that we will follow-up on the issues logically,'' he said.
The NLC president also assured the aggrieved workers that the union leaders would be meeting with the Secretary to Government of Federation on Tuesday on the issue.
According to him, the organised labour is committed look at how best to advance your interest and how to scale up the issues so that attention can be given to us.
"Also, how best we can have the desired dialogue that would be in the interest of the workers and the management.
"So, I want to call on all stakeholders to drive the process with us, devoid of sentiments, so that we can achieve a better result,'' he said.
Also, Kaigama called on the workers to have confident in their leaders in handling the issue at stake.
"We want you to table the matter one after the other with concrete evidence.
"So, we need your support to enable us handle and resolve the issues,'' he said.