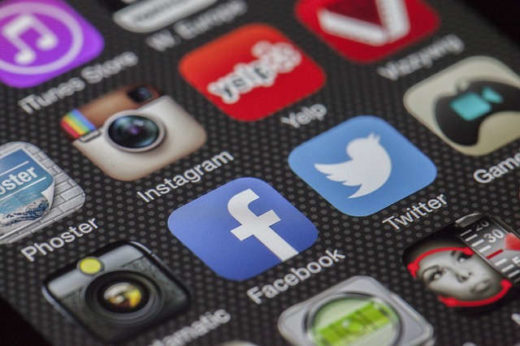 A blogger, Mr Hope Imafidon,  on Monday called on students to take advantage of education platforms on the social media to enhance their academic activities to excel.
Imafidon, who is the founder of 808campus.com.ng, told newsmen in Lagos that information was key to students' survival in their campuses.
He said 808campus.com.ng was created with the purpose of giving students the freedom to disseminate news of activities in their campuses.
"The 808campus.com.ng was developed in November 2017, and it is meant for students to get news across and share them among themselves in the campus.
"There are a lot of websites that exist for people to blog, but there is nothing specific for students on education, moreover, freedom to disseminate information is also limited.
"The 808campus.com.ng was borne out of the zeal to give students the opportunity and freedom to post information that has to do with their campus, as long as it is education-related," he said.
Imafidon said in sourcing the news, students should log onto 808campus.com.ng and go to private or state universities, even the polytechnics, to search for information.
"The platform is like a market place where you drop something and wait for a response to it.
"A discussion on what was posted can also come up, which will lead to one getting the needed feedback," Imafidon said.
He said due to people's complaints on registering on the platform, three channels of registration such as Facebook, Twitter and on the e-mail were opened.
READ: Niger Govt. commended on technical, vocational education
The blogger said the issue with Facebook and Twitter was that they would not allow users to have accurate data of who logged onto the platform unlike the e-mail.
Imafidon said major the challenge was getting the public,   especially students aware of the platform and use it regularly.
He said before the middle of the year, a market hub would be introduced to the platform, an additional feature that would enable people to be able to do transactions on the site.
According to the blogger, a means of checkmating the posting of dirty, vile words or posts has been introduced so that people will be free of such.
"This platform is for disseminating education news, and many students are not really connecting with it. We have foreigners who do post on the platform, and this is not meant to be so.
"We urge all students to welcome the educational site, where there is free up loading, free sharing that can aid someone  educationally.
"Anything outside that will not be allowed; any post that is contrary to what the site is meant for is taken off immediately," Imafidon said.