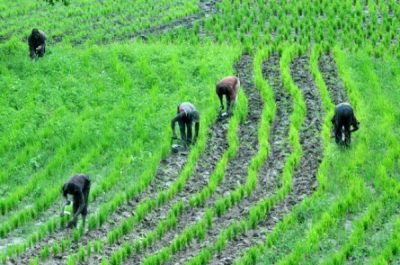 An agriculturist, Mr Yakubu Enejo, has advised the Kogi Government to invest more in agriculture so as to create employment opportunities for its citizens.
Enejo, who is the Chairman of Aritest Farm, Idah, gave the advice in an interview with News Agency of Nigeria (NAN) on Tuesday in Lokoja.
He said that if the government invested more resources in the development of agriculture, it would not only create employment but it would also promote food sufficiency and boost the state's revenue profile.
Enejo bemoaned the level of unemployment in the country, especially in the state, describing the situation as alarming.
"Agriculture could create more than a million jobs with tangible investments. Any state or nation that is not investing in agriculture now is certainly not ready to create employment.
"The Kogi Government and people should be more worried about how to reduce the number of unemployed youths in the state and this should be the focus of their activities,'' he said.
Enejo appealed to Gov. Yahaya Bello of Kogi not to allow members of his administration to politicise the issue of agriculture in the state as this could be counterproductive to his development plans for the state.
He urged the state government to particularly encourage smallholder farmers, as part of its efforts to boost agricultural production in the state.