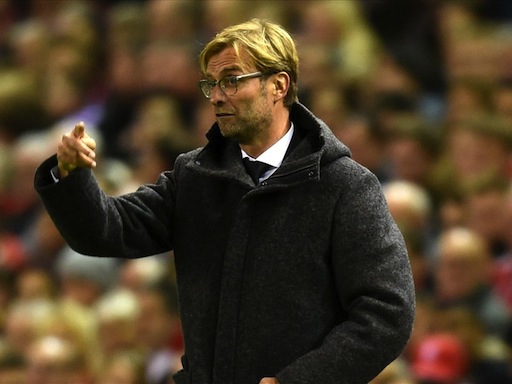 Liverpool manager Juergen Klopp on Monday said his club would not be able to replace Philippe Coutinho in the current transfer window.
The German added that he needs to use tactics rather than transfers to achieve his objectives this season.
Coutinho left the Merseyside club for FC Barcelona this month in a deal worth 142 million pounds.
But Klopp insists the club will not look for short-term solutions in the transfer market.
"Philippe Coutinho is not to be replaced in this transfer window. Why pay Barca a big amount of money for a player like Phil Coutinho? Because he's pretty rare," Klopp told a news conference on Monday.
"We have to stop thinking about it. It's not about replacing anybody. It's about using our own opportunities, tools, players, tactics, formations, all that stuff."
Since Coutinho's departure, Liverpool defeated runaway English Premier League leaders Manchester City 4-3 before suffering a shock 1-0 loss to bottom side Swansea City.
They also bowed out of the FA Cup in the fourth round following a 3-2 home defeat by struggling West Bromwich Albion.
But Klopp said Coutinho could have done little to change the results.
"Against Swansea, it was the formation, and against West Brom it was defending. I don't think Phil would have helped a lot in these situations," the manager added.
"The solution is not out there on the transfer market at the moment. We always have open eyes but we really think we have to use our players. In the long-term we will do a lot, in the short-term, I don't think so."
British media have linked Liverpool forward Daniel Sturridge to a loan move to Newcastle United in a bid to reignite his faltering career.
The 28-year-old England international has made nine league appearances this season but Klopp said he would only be allowed to leave Anfield if the deal was right.
"In the next three days a lot will probably happen but nothing to say about that," Klopp said.
Liverpool, fourth in the league, visit 14th-placed Huddersfield Town on Tuesday.