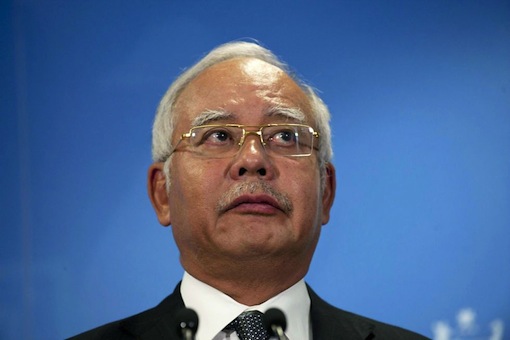 Malaysian Prime Minister Najib Razak on Tuesday said he was waiting for inspiration to decide the right time to call a general election, with less than six months remaining until the end of his five-year term.
Najib faces an unprecedented challenge in this year's election from his former mentor and ex-premier, Mahathir Mohamad, who turned on the prime minister over his handling of a multi-billion dollar scandal involving a state fund.
"I'm waiting for some sort of spark, or what the Malays call 'ilham'," Najib told a news conference, using the Malay word for inspiration.
Najib has until June 24 to call for elections, failing which parliament dissolves automatically.
Polls must be held within 60 days from the date of dissolution.
"Whether we wait until June or make it earlier, we'll see how things develop," the prime minister said.
After news broke in 2015 of hundreds of millions of dollars allegedly misappropriated from state fund 1Malaysia Development Berhad, Najib moved quickly to quell dissent, sacking critics from his cabinet and ruling party and clamping down on a damaging internal probe.
He has denied any wrongdoing.
The scandal has since pit him against Mahathir, who joined hands with old rivals in the opposition to lead efforts to unseat Najib and his undefeated United Malays National Organisation (UMNO) coalition.
But Najib is still widely expected to win, thanks to a divided opposition, an upbeat economy and the redrawing of electoral boundaries that critics say favours the government, according to a survey published in December by independent polling firm Merdeka Center.
Mahathir, 92, met senior EU ambassadors on Thursday and called for foreign intervention in the forthcoming elections, a move the government criticised.
"They (the opposition) have run out of opportunities in the country, so they have to bring in foreign powers," Najib said, regarding the meeting.
"They want to create controversy, claiming that our system is not fair," he said.
Opposition parties have long accused UMNO, which has ruled Malaysia since independence, of election-rigging and fraud.
UMNO has consistently denied the accusations.