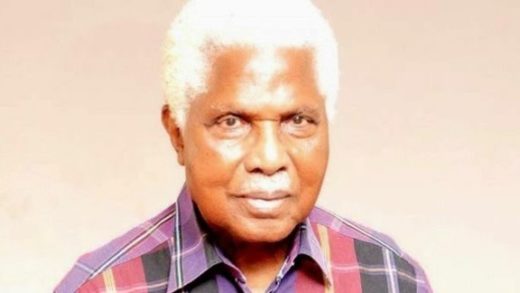 Enugu State Traditional Rulers' Council has advised Nigerians, especially politicians, to emulate the late former Vice-President, Dr Alex Ekwueme's ideology of politics of accommodation.
Ekwueme died on Nov. 19, 2017 at a London hospital after a brief illness.
The Chairman of the council, Igwe Lawrence Agubuzu, told NAN on Tuesday in Enugu that Ekwueme showed a great sense of maturity, wisdom and leadership in his political philosophy and lifestyle.
Agubuzu, who spoke on behalf of the council, noted that Ekwueme never engaged in politics of bitterness and pull-him-down as was evident in the country today.
He was always contented with whatever position he found himself and ready to better the position for posterity.
"He was always accommodating other people's views and opinions at all times; that is why he was called the "Great Organizer'' of men in some quarters.
"The late political icon was also full of practical and workable ideas on issues, especially national issues.
"Ekwueme always aligned with ideologies meant to favour the vast majority of Nigerians, especially those meant to bring peace, unity and progress in the country,'' he said.
Agubuzu, who is also the Pro-Chancellor, National Open University of Nigeria (NOUN), said that Nigerian youths had a lot to learn from Ekwueme's life of service to other people.
"What matters in life is not how much wealth an individual has accumulated but the services he or she renders to other people.
"Ekwueme, during his life time, touched many people in many positive ways.
"He also rendered service to his community, Oko community in Anambra, where he established a polytechnic that has grown to a university status.
"The late Ekwueme rendered a lot of service to Nigeria due to his wisdom and some of his ideas had brought about peace in the country,'' he said.
The monarch also described Ekwueme as a great man in character, wisdom and learning.
Ekwueme will be laid to rest on Friday.