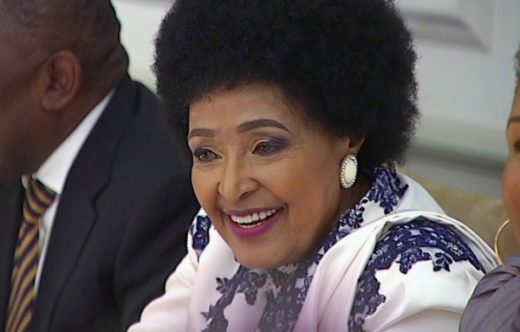 Winnie Madikizela-Mandela, South African anti-apartheid veteran and ex-wife of late President Nelson Mandela, was discharged from hospital on Tuesday after treatment for a kidney infection, spokesman for the Mandela family said.
According to a statement issued by the family, Madikizela-Mandela was admitted to Johannesburg's Milpark Hospital, about 10 days ago.
It said that she has been in and out of hospital since 2016 for back and knee surgery.
READ: Lassa fever: 21 lives lost, 10 health workers affected
"I'm pleased to be going back home where I'll be able to rest and fully recuperate from the short illness," the statement quoted Madikizela-Mandela as saying.
During her ex-husband's 27 years imprisonment for his fight against apartheid, Madikizela-Mandela campaigned for his release and the rights of black South Africans, undergoing arrest and banishment.
White minority rule ended in 1994.