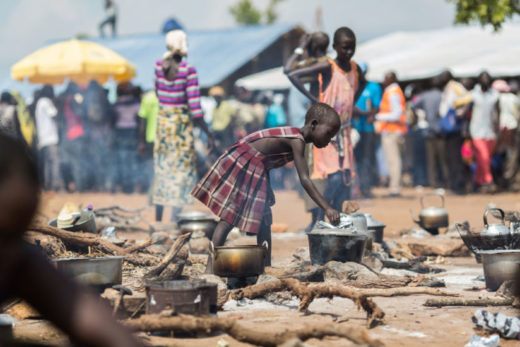 The United Nations on Wednesday said the number of South Sudanese refugees living in Sudan has now reached 800,000.
Noriko Yoshida, representative of the United Nations High Commission for Refugees (UNHCR) in Sudan, told a forum on the refugees issue that other sources estimated that this number is even higher.
"This makes Sudan the country hosting the second largest number of South Sudanese refugees in the region,'' he said.
Sudan's Vice President Hassabo Mohamed Abdul-Rahman, speaking at the forum, reiterated Sudan's commitment to hosting the refugees and providing them with necessary needs.
He further urged the UN and donor countries to change some practices in allocating funds for the refugees and the hosting communities.
READ: HIV/AIDS: NGO introduces social media quiz competition for youths
"We want most of the funds to go to the refugees and the host communities, and not to the organisations' administrative operations.
"It is necessary to ensure that any money paid by donors actually goes to the refugees,'' Abdul-Rahman said.
Sudan is hosting around 2 million refugees from Ethiopia, Eritrea, Chad, Somalia, Central Africa Republic, South Sudan, Yemen and Syria.
On Aug. 15, 2016, Sudan decided to consider the South Sudanese fleeing the war in their home country as refugees, opening the door for the UN to provide aid to them in Sudan.
A large number of South Sudanese refugees have fled their homes to Sudan since the eruption of a civil war in mid-December 2013.