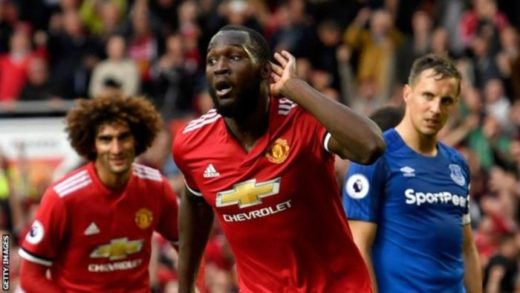 Football clubs across the world splashed out a record $6.37 billion (about N2.293 trillion) on players during 2017 with English clubs again the biggest spenders, FIFA's Global Transfer Market Report said.
The total paid out was about 33 percent more than in 2016 as English clubs led the way with a net spend of $988 million on squad improvement.
Deals such as Romelu Lukaku's 75 million-pound move from Everton to Manchester United and Alvaro Morata's 60 million-pound switch from Real Madrid to Chelsea put English clubs at the top.
But those individual deals were eclipsed by Brazilian forward Neymar's move from FC Barcelona to Paris St Germain (PSG) in a world-record transfer worth 222 million euros (£195.4 million).
The fee was over double the previous record which took France midfielder Paul Pogba to Manchester United from Juventus for $126 million (£89.5 million).
"Spending growth is driven by a relatively small group of clubs," the report said, with over two-thirds of the total amount spent by 50 clubs in 13 different countries.
The average transfer fee for a player in the top 50 most-expensive moves was $48.4 million, up from $35.2 million in 2016.
READ: Liverpool back to winning ways with easy win at Huddersfield
The report shows that only 15.8 percent of transfers involved fees being paid from one club to another.
Fees paid to agents also increased significantly.
English clubs paid out a reported $125.7 million on intermediary payments and $447 million was handed over worldwide – up from $387 million in 2016.
Brazil was the country most involved in international transfers with 1,755 of their players switching teams in 2017.
Two hundred and fifty-four Brazilian clubs conducted international transfer deals, with Germany (143), England (132), Argentina (111) and Spain (98) making up the top five.
Spanish clubs received the most money in transfer fees ($840.4 million), but Portuguese ones posted the highest net receipts of $707.5 million.