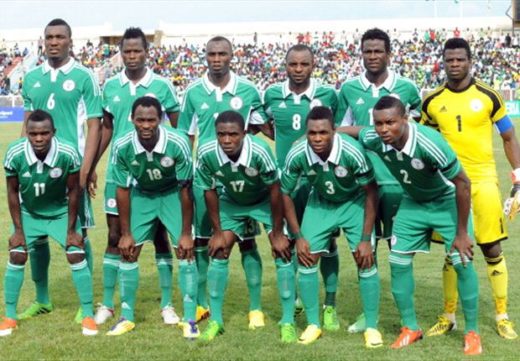 By Kazeem Ugbodaga
Home-based Super Eagles have qualified for the final of the ongoing CHAN nations cup in Morocco after beating Sudan 1-0 in the semi-finals on Wednesday.
Gabriel Okechukwu gave Nigeria the lead in the 16th minute of the first half after a good pass from Okpotu.
The Nigerian side held on despite intense pressure from their Sudanese counterpart.
The home-based Eagles have not lost a match since the kick-off of the tournament and hope to win the tournament for the first time.
The Super Eagles will now play Morocco in the final of CHAN nations cup after the Moroccans defeated Libya 3-1.
The match was 1-1 at duration, but the Moroccans scored two goals during extra-time to reach the final and also a host nation.