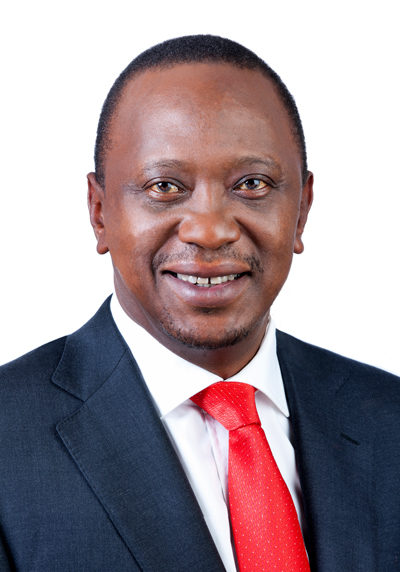 The Kenyan government has declared the opposition coalition's National Super Alliance (NASA)'s wing, the National Resistance Movement (NRM), as an organised criminal group.
Interior Cabinet Secretary Fred Matiang'i, in a gazette notice dated Jan. 30, outlawed the movement as per the Prevention of Organised Crimes Act, 2010.
Matiang'i issued the notice just hours after NASA leader Raila Odinga was sworn in as the "People's President" at Uhuru Park in Nairobi.
NRM, a wing of NASA, was formed in October 2017 on the eve of repeat presidential elections.
During its launch in 2017, Odinga said NASA's resistance wing would embark on vigorous pro-democracy campaign through economic boycotts and picketing and other legitimate forms of protests until a legitimate presidency is restored.
NAN reports that Odinga's supporters say he is Kenya's legitimate leader and Kenyatta's election was neither free nor fair.
Kenyatta's victory in August was annulled by the Supreme Court over irregularities but he won a re-run, which Odinga boycotted because some electoral commission reforms he demanded did not take place.
Kenyatta was sworn in for a second term in November and state institutions report to him.
"I, Raila Omolo Odinga, do swear that I will protect the nation as people's president, so help me God," Odinga, who held a bible, said to the cheers of more than 15,000 people in Uhuru Park, next to Nairobi's main business district.
During a speech lasting less than five minutes, Odinga declined to give details of his plans and said they would be disclosed in "due course".
In a possible sign of division within the opposition alliance, Odinga's vice presidential candidate and two other senior leaders were absent.
Odinga said the vice president would be sworn in at a later date.
The attorney-general had warned that Odinga could be charged with treason if the event went ahead – an offence that can carry the death penalty.
As people assembled, authorities forced independent television and radio stations reporting on the gathering off air, several outlets said – the most widespread censorship for a decade.
The UN was watching developments in Kenya closely and it was "critical for the media to be able to operate freely and to report freely," U.N. spokesman Stephane Dujarric told reporters in New York.
He said the UN was urging "that all Kenyan parties, political actors and their supporters maintain a lawful and peaceful social and political environment."
Load more