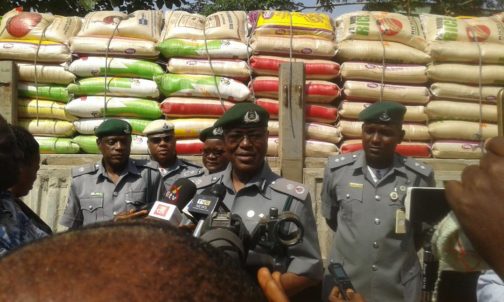 The days of smugglers of rice into the country are numbered as the Nigeria Customs Service (NCS) is set to buy 50 operational vehicles to tackle them.
The Federal Executive Council (FEC) on Wednesday gave approval to the NCS to purchase operational vehicles worth N1.128 billion, for anti-rice smuggling task force.
The government said since the country is now producing enough rice to feed its citizens, there is no need for imported rice.
More than 100,000 bags of smuggled rice were seized last year by the anti-rice smuggling task force nationwide.