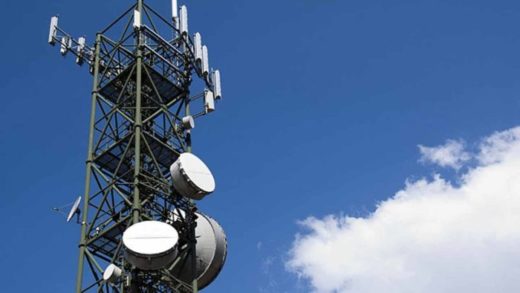 Association Licensed Telecommunications Operators of Nigeria (ALTON) says the association was awaiting the outcome of Nigerian Communications Commission (NCC) investigations on telecom companies involved in masked calls.
Mr Gbenga Adebayo, the Chairman of the association, made this known to newsmen on Wednesday in Abuja in reaction to a report by NCC that six companies might lose their operating licences in February for being involved in masked calls.
A masked calling is as a technique used in e-commerce to protect buyers' and sellers' personal phone numbers to make it private.
It also allows the parties to send SMS to each other without revealing their phone numbers.
The six suspected licencees are Medallion Communications Ltd., Interconnect Cleaning House Nig. Ltd., Niconnx Communication Ltd., Breeze Micro Ltd., Solid Interconnectivity and Exchange Telecommunications Ltd.
Adebayo said the association was aware that NCC was conducting some investigations about the masked calls.
He said the association they did yet know the cause of the   investigation on the subject matter.
"There are procedures for withdrawal of licences, which is stated in the conditions of the licences given by NCC and until we see the result of its investigations and the charges to be placed on it, we cannot respond.
"We do not expect that licenses will be cancelled through the radio and newspapers.
"We are aware that investigations are ongoing and our members who involved are cooperating with NCC and the team of people who are doing the review,'' he said.
READ: SAATM may wipe out domestic airlines in Nigeria – Expert warns
Adebayo said it was expected that the outcome of the review would be made known to those involved and actions might  follow afterwards as there were procedures for withdrawal of licences.
NCC in a recent statement said it would impose the maximum penalties on any of its licencees implicated in masking of international telephone calls.
It said it was likely that the operating licences of some of the interconnect exchange and other licencees involved in the practice would either be revoked or suspended in the coming week.
It said that the commission and senior operatives from the nation's security services met with representatives of the licencees at the commission's Abuja office on Jan. 24.
"Because of the critical impacts of this nefarious practice on national security and consumer experience, the commission is determined to decisively deal with any of its licencees implicated in the scam.
"We do not want to expose the country to any further embarrassment.
"At the very least, serious sanctions will be imposed on them, if it is found that their involvement does not justify revocation of their licences," NCC said.

Load more