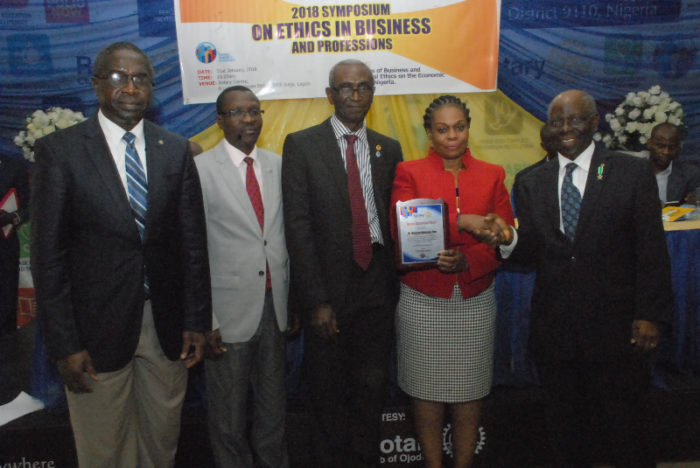 The Lagos State Government on Wednesday said there is urgent need for professionals in the country to adhere strictly to the ethics of their professions in order to correct erroneous impressions about Nigeria.
Lagos State Commissioner for Establishments, Training and Pensions, Dr. Benson Oke, who said this while speaking at the 2018 Symposium tagged, "Effects of Business and Professional Ethics and Economic Growth in Nigeria," organised by the Rotary International,  decried the growing culture of 'African Time' Syndrome among Nigerians.
Oke lamented that the practice had not only hindered the growth of the country but portrayed Nigeria as an unserious country.
The commissioner stated that abuse of religion in Nigeria could also be seen as symptomatic of a weak code of ethics in the business and professional circles.
Oke, who was represented by the Permanent Secretary in the Ministry of Establishment, Training and Pensions, Mrs. Clara Ibirogba said, "the so-called The African Time Syndrome has eaten deep into the fabric of our society. Some events start as late as two hours behind schedule and nobody seems to care. In fact, in some cases, the planners themselves start late because the important guests will not arrive on time.
"This is symptomatic of a weak code of ethics. It promotes a lackadaisical attitude towards obligations and many business decisions that other climes will treat as time sensitive are allowed to slide such that potential partners from other countries are left with an
unsavoury opinion of our country."
He decried corruption in the judiciary, saying that the contents of of most affidavits were questionable because they were not always sworn before a Commissioner of Oaths.
Group Managing Director, Pima Garnet Africa, Mr. Lolu Akinwunmi stated that Nigerian society appeared to have some negative practices, habits, and tendencies peculiar to it, saying it was high time they were stopped to rescue the country.