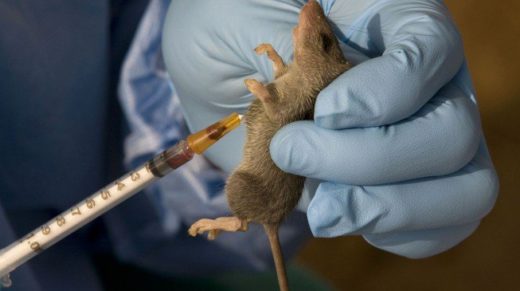 The Enugu State Ministry of Health trained over 100 health workers on proper use of Lassa fever kits as part of the state's preventive measures.
A total of 15 cases of the disease had been confirmed by Nigeria Centre for Disease Control (NCDC) through Federal Government laboratory in Benin: Edo, while the disease claimed four lives.
The four deaths, which included health workers, were recorded in Ebonyi (3) and Kogi (1).
Declaring the training open on Thursday at Enugu State University Teaching Hospital (ESUTH),
the state's Commissioner for Health, Dr Finta Ekochin, said it was to teach health workers on ideal way to use Lassa fever kits.
Ekochin said the state government bought some of the kits, while some donor agencies also donated some to the state.
He noted that having pre-requisite knowledge and what to watch out for about the disease were highly necessary for the state and its health workers.
The commissioner stressed the need for the state government to take proactive measures to stem the spread of the disease, noting that "apart from display and learning how to put on the Lassa fever kits, health practitioners would undertake refresher course on case definition and symptoms.
"Also, the ideal process of contact tracing for people that come into contact with any person confirmed to have the disease.
"The method of information gathering on health and channel of reporting a suspected case to superior health authorities within the state with dispatch."
In a lecture entitled; "Epidemiology of Lassa fever'', Dr Mariam Ajuba of Community Medicine Department, ESUTH, enumerated the various means of contacting the disease and its causes.
Ajuba advised that morticians must be cautious on how they handle corpses, especially those of suspected Lassa fever victims.
She said "don't take anything for granted; always wear your health gears and if you sense or feel that a corpse cannot be easily defined, make sure you put on your kits immediately.
"Since health workers are the first major contact; always read and re-read your symptoms and case definition manual if possible daily so that nothing takes you unaware.
"Then, report promptly to the hospital boss, who would report to Disease Surveillance Department of Ministry of Health.
A participant, Dr Chinemerem Onwuliri, Senior Registrar, Department of Community Medicine, University of Nigeria Teaching Hospital [UNTH], Ituku/Ozalla, said the workshop was educative.
Onwuliri said health workers had learnt and practiced the triaging, screening, isolation and notification process for Lassa fever.