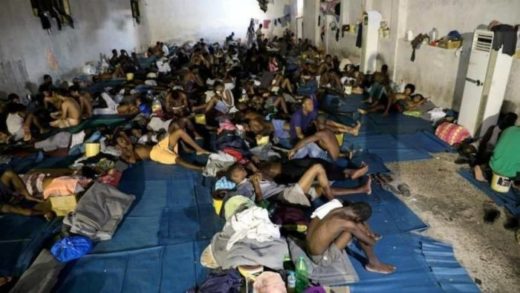 Libya's Illegal Immigration Agency on Thursday issued a decision to close four shelters in western Libya, without giving a specific reason.
The chief of the Illegal Immigration Agency Brig.-Gen Mohamed Beshr described the decision, which came days after his meeting with Francesco Masini, envoy of the Dutch Foreign Minister, as being in the interest of the public and the department's work organisation.
The topics discussed at the meeting were the contributions pledged by the Netherlands and the maintenance of immigrant shelters in Libya.
Libyan immigrant reception centers have housed thousands of migrants, mostly Africans, rescued in the Mediterranean on boats while attempting to cross to European shores.
Sheltering illegal immigrants in Libya has been suffering major problems, particularly in equipment and infrastructure.