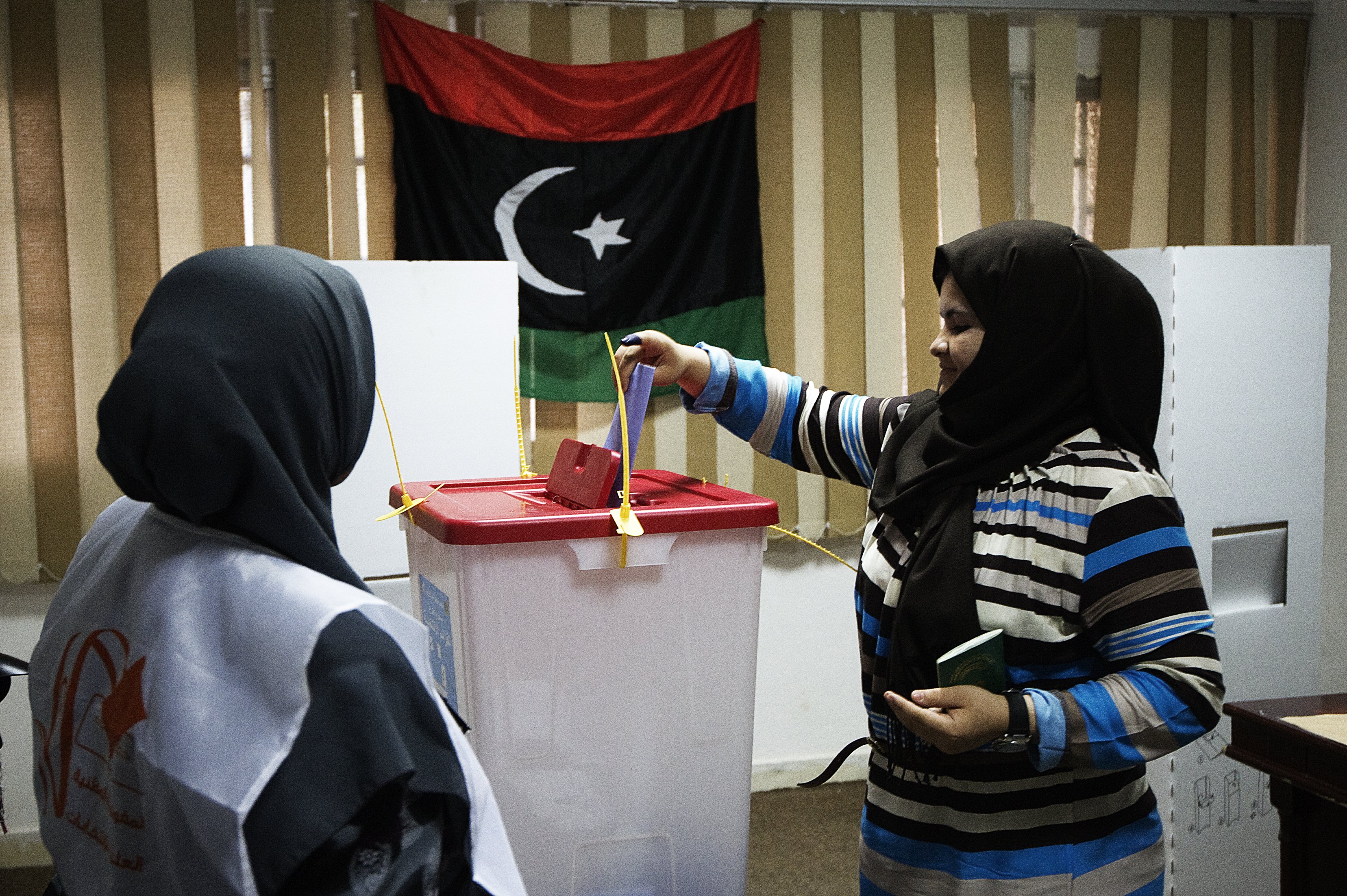 Libya's Higher Commission of Elections on Thursday extended the voter registration for the upcoming elections to until Feb. 15.
"The number of voters registered so far reflected awareness of Libyans of the importance of embracing the elections as a genuine democratic choice," Imad Sayeh, chairman of the Commission, said while addressing a news conference in the capital Tripoli.
"We decided to extend the registration process until Feb. 15, in order to provide the biggest opportunity for those who failed to register in the next historic event," Sayeh added.
According to statistics issued by the Commission, 2,267,000 voters have already beer registered so far.
On Dec. 6, 2017, the Commission opened a two-month registration for voters inside Libya.
The head of the UN Support Mission in Libya, Ghassan Salame, in November said that the Mission was seeking to support the elections before the end of September 2018.
Salame proposed an action plan in September to end the Libyan political stalemate.
The plan includes amendment of the UN-sponsored peace agreement and holding presidential and parliamentary elections before the end of 2018.
Sayeh also announced the beginning of the registration for Libyan voters abroad, calling on all Libyans to "register in this significant national event."
When asked about fears of hacking or counterfeit to the voters registration, Sayeh said the Commission "appreciates the concerns of all parties in this regard."
He said that the registration system is "made based on high technical level in terms of programming and protection, let alone the international monitoring by the advisers of the UN Mission."
Sayeh also pointed out that the voter registration will be presented to judiciary after the registration closes, so that any party or person could challenge the record before final approval and before the election process begins.
The UN Support Mission in Libya signed an agreement with the Higher Commission of Elections earlier in December to provide technical support for the upcoming elections.