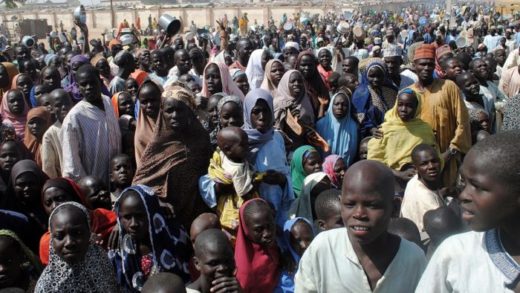 Oxfam Nigeria has advocated the scaling up of humanitarian assistance in the lingering crisis and sufferings in the North-East.
Mr Constant Tchona, the Acting Country Director, made the call on Wednesday in Abuja at a poetry and exhibition night organised to raise awareness on the situation.
Tchona said that the organisation chose a more innovative way through arts, to tell the stories of the crisis and sufferings of the victims, in order to raise the level of consciousness of people.
According to him, a more emotional way of relating the true situation in the North-East will enable the region get better and more response from the government and kind-hearted individuals.
"We have over eight million people in dire need of life-saving support, five million in need of survival.
"Beyond these numbers, we want to be able to amplify, shine a light on those sufferings, to raise the level of consciousness so that everybody understands that lives matter.
"Something is being done, but more needs to be done, which is why we are organising the poetry night for everybody to understand what is going on,'' Tchona said.
READ: 2019: 'We're opening up political space to accommodate youth' – Minister
Similarly, Ms Ruth James, Oxfam' s North-East Humanitarian Coordinator, called for more assistance to cater for the huge humanitarian needs of the victims of insurgency in the region.
James explained that a lot of people only hear and read about the situation in the North-East but do not know the level of the crisis and sufferings.
She said that using the art of poetry and photos was a better way to catch the attention of the public to understand the severity of the situation.
She, therefore, urged the government to scale up its interventions and build the capacity of national NGOs.
"Every day, we see how people are suffering; people without access to food, people are facing human rights abuse on a daily basis and massive displacement.
"We are trying to understand how to raise the profile of this crisis and keep it in people's minds.
"The Nigerian Government can support its agencies to scale-up their interventions, build the capacity of local organisations to be able to respond in a sustainable way," James said.