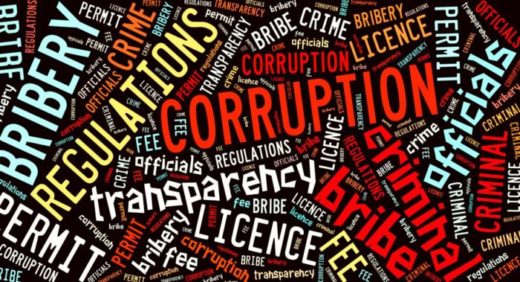 President Muhammadu Buhari on Thursday in Minna urged youths to join the anti corruption crusade to rid Nigeria of corruption.
Buhari, represented by Prof. Shehu Abdullahi, former Vice Chancellor, ABU Zaria, made the call at the 27th convocation of the Federal University of Technology, Minna.
"I assure Nigerians of our commitment to fighting corruption within the ambit of the law.
"However, we need the support of the youth and the entire citizenry to succeed.
"To this end, I implore all students, most especially the graduands, to rededicate themselves as ambassadors in this moral crusade," he said.
He called on the graduands to key into whistle blowing policy of the present administration as their own contribution to stamp corruption out of Nigeria.
According to him, corruption needs to be wiped out so that the country's limited resources could be better and more effectively deployed to provide quality education, infrastructure and healthcare for the populace.
READ: Customs boss dissolves 2017 compliance team
He also called on the youths to take active part in politics "as political leaders take decisions that affect them in many ways.
He said his administration was determined to address the challenges facing education sector, saying, "it is in this direction that we released N23 billion for the payment of allowances to staff."
The president, however, urged unions in higher institutions to show understanding in making demands to government and explore the round-table option instead of industrial action.
In his remarks, the Vice-Chancellor of the university, Prof. Abdullahi Bala, said 3,741 graduands were conferred with various degrees and diplomas.
Bala said that out of the figure, 3,096 received first degrees with 62 bagging first class; 1,006, second class upper; 1,526 second class lower; 468 third class and 34, pass.
According to him, 426 receive masters degrees; 46 bagged doctorate degrees, while 173 others will be given post graduate diplomas.