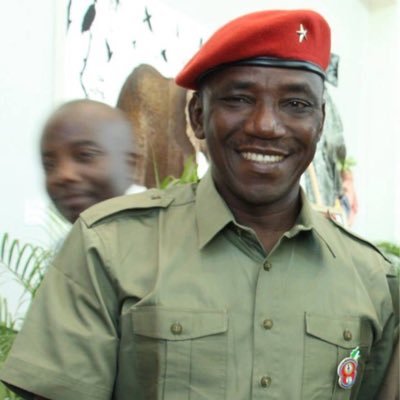 Minister of Youth and Sports Development Solomon Dalung has congratulated Nigeria's home-based Super Eagles for qualifying for the finals of the African Nations Championship (CHAN).
Dalung, who spoke with the Correspondent of the News Agency of Nigeria (NAN) in New York, urged the team to ensure that they bring the trophy to Nigeria.
He said the team's qualification, after edging Sudan 1-0 in the semi-final in Marrakech, was 'historic', being their first ever.
"I want to congratulate the Super Eagles 'B' for their successful prosecution of the African Championship ongoing in Morocco with successive victories that have led them now to the finals.
"This is historic and they have the support of the Nigerian Government, they have the support of the Ministry and they have the support of the Nigerian people.
"The only justice in the circumstance is for them to lift the trophy and bring it to Nigeria.
"This is because Nigeria appears to be the only place that has accommodation for the trophy now.
"I want to also thank Nigerians for their support and encouragement and for standing by the team. Let's ride on, Nigeria will be great again," Dalung said.
The minister urged the home-based Super Eagles and their coaching crew to remain focused and determined until they win the CHAN trophy on Sunday.
Gabriel Okechukwu scored Nigeria's winning goal in the 16th minute.
Nigeria will meet Morocco, the hosts, who earlier dispatched Libya 3-1 in the first semi-final played in Casablanca.