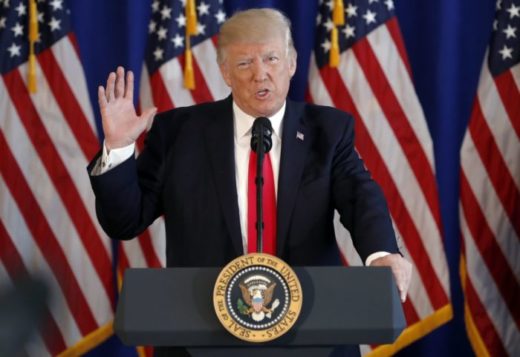 The United States has given permission for thousands of Syrians living in the country to stay for another 18 months, with Syria's bitter civil war showing no sign of coming to a swift end.
Secretary of Homeland Security Kirsten Nielson, announced on Thursday that the ongoing conflict meant that Syrians in the U.S. should continue to receive temporary protected status (TPS).
Report says the U.S. grants TPS to nationals who cannot return safely to their country of origin due to conflict or natural disasters, among other reasons.
The administration of President Donald Trump has cancelled TPS for nationals from several countries.
According to him, the status allows recipients to stay and work in the U.S. for a defined period, in the case of some 7,000 Syrians until Sept. 30, 2019.
Report says it does not however lead to lawful permanent resident status or give any other immigration status.
"It is clear that the conditions upon which Syria's designation was based continue to exist, therefore an extension is warranted under the statute," Nielson said in the statement.
The Migration Policy Institute, a non-partisan think tank based in Washington, said that the Trump administration has now acted to end temporary protection for a combined 327,000 people from El Salvador, Haiti, Nicaragua and Sudan.