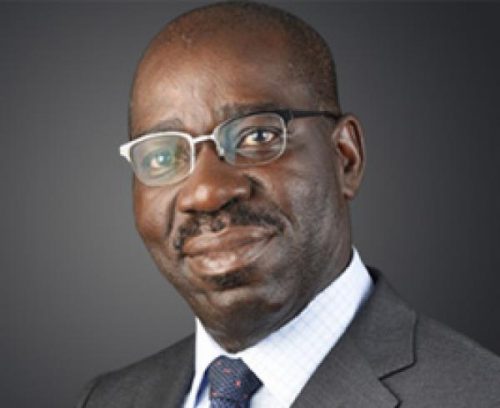 Jethro Ibileke/Benin
Edo University, Iyamho, Edo State, made a giant stride recently, when it was ranked first among State-owned Universities and third among Universities in Nigeria, in the first ever Open Educational Resources (OER).
The ranking which was first of its kind, was initiated by the Executive Secretary, National Universities Commission (NUC), Professor Abubakar Adam Rasheed, for the application in Nigeria Universities system.
It was conducted by the National Universities Commission (NUC) Institutional Repository, in conjunction with a 12-member National Experts Group on OER Ranking (NEGOR) and a four-person team of external experts from outside Nigeria.
With this stride, Edo University, Iyamoh, which is barely two years old, joins the rank of the fastest growing Universities in Nigeria and could be described as a world-class University that is already competing favourably with older universities in the country.
With the 12, 070 qualities OER holding presented by 50 Universities in the inaugural exercise, it also showed that Nigerian Universities were among the best African Universities in OER.
It was gathered that with the full release of the OER holdings, and participation by all Universities, the number may quadruple in the next two years, making the Nigeria University system the richest in OER in Africa.
In the OER, 160 Nigerian Universities, both public and private were ranked, with Federal University of Technology, Owerri (FUTO), coming top, followed by Mountain-Top University, Makogi Obu, Ogun State, while Edo University, Iyamho came third.
The ranking further showed that the Universities of Lagos, Ibadan and Covenant University, came up in the fourth, fifth and sixth positions respectively.
Reacting to the development, the Vice Chancellor of the University, Prof. Emmanuel Aluyor, described the feat as a good development for the young University, saying that it is a reward for the hardwork that have been put in thus far.
Aluyor, who commended the NUC for her forthrightness in declaring the result as it is, added; "It shows that Edo University Iyamho as an institution, is heading in the right direction.
"Don't forget that we are just about two years old as an institution. Consequently the result is contrary to the expectations of many people who may not know the quality of personnel that we have engaged in Edo University Iyamho. Remember that quality is not necessarily in age."

Load more