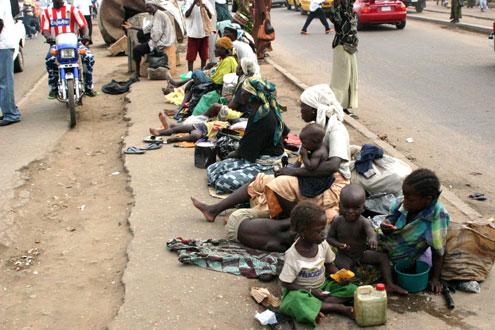 The Jama'atu Nasril Islam (JNI) on Thursday said street begging had nothing to do with Islam and the act was clearly prohibited because it inflicted pain on the children.
Dr Khalid Abubakar, the Secretary-General of JNI, made the statement in Kaduna at a National Conference with the theme "Ending Violence Against Children (VAC) in Nigeria".
The programme was jointly sponsored by USAID and UNICEF.
Abubakar said that a child's upbringing was a collective responsibility of members of the community and society at large.
"In Islam, it is the responsibility of parents to ensure proper upbringing of the child, right from birth up to maturity, especially in the first six years of child's formation.
"A child in Islam has right to education, proper feeding, protection against aggression and child labour as well as any other form of inhumane treatment,'' he said.
According to him, children are integral part of the family and the community.
"For them to have that sense of belonging and social inclusions, they should be honored and treated with decency.''
The JNI scribe said that it was the right of a child in Islam to be protected against any form of violence.
"Islam sanctions right and privileges to be accorded them,'' Abubakar said.
He listed some acts of violence against children prohibited by Islam to include starvation, excessive punishment, discrimination as well as infliction of fear and terror in them.
The secretary also condemned the practice of parents leaving their children in the care of house maids or nannies.
Earlier, Dr Olasunbo Odebode, the Coordinator VAC, UNICEF, said that the objective of the conference was to sensitise religious leaders to the scale, manifestation and impact of violence against children at national and state level.
"And to explore methods of engaging campaigns to end VAC through the fulfillment of listed roles of religious bodies in preventing and responding to VAC at national level," she said
The conference was organised for Muslim leaders in northern part of Nigeria.