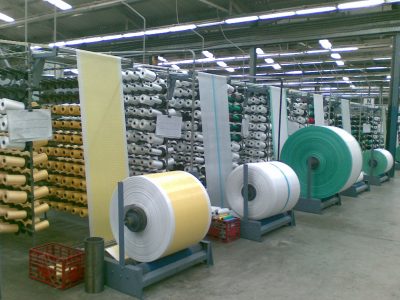 The National Productivity Centre (NPC) and the Japanese Government have collaborated to improve productivity in Nigeria's manufacturing sector toward boosting economic development and standard of living.
This hint was dropped at the 2nd Productivity Promotion Seminar on Application of Japanese KAIZEN Concept for Productivity Improvement in Nigeria, held on Friday in Lagos.
The Director-General, National Productivity Centre (NPC), Dr Kashim Akor, said that productivity was globally acknowledged as critical to drive competitiveness and integration into the global economy.
Akor said that NPC collaborated with Japan's Ministry of Economy, Trade and Industry (METI) and the Japan Productivity Centre (JPC) to facilitate socio-economic growth in Nigeria through productivity improvement.
"The ultimate goal of productivity improvement as a driving force of economic development is to enhance the quality of life through creativity, innovation, wealth creation, employment generation and poverty reduction.
"The centre has the mandate of promoting organisational excellence and practices that will enhance productivity and competitiveness.
He noted that the centre was set up to articulate and implement sustainable and result-oriented programmes that will promote all factors of production to generate visible improvement in quantity and quality of goods and services.
Akor said that the seminar was to disseminate the lessons and gains of KAIZEN when applied to two selected companies – Bertola Machine tools and Mouka Ltd.
Mr Yasuhiro Hashimoto, Head of Economic and Commercial Section, Embassy of Japan, said that improved productivity in the nation's manufacturing sector would contribute to the goals of the Economic and Recovery Growth Plan (ERGP).
"KAIZEN is a Japanese word for improvement. It aims at establishing a permanent process of eliminating unnecessary actions and maximising the use of existing human and non-human resources inside an organisation.
"KAIZEN is neither a panacea nor a magic concept but rather a dynamic concept that has the characteristics of evolving to near perfection when consciously and consistently applied," he said.
Hashimoto noted that KAIZEN contributed to Japanese economic development and permeated through many Asian countries from 1980.
"KAIZEN could be applied to manufacturing sector, service sector, public sector, even at individual homes.
"There is no country or organisation where KAIZEN has failed to improve quality and productivity when properly applied," he said.
Hashimoto said that KAIZEN would serve as an effective and efficient vehicle that would enhance Nigeria's economic performance.
Load more