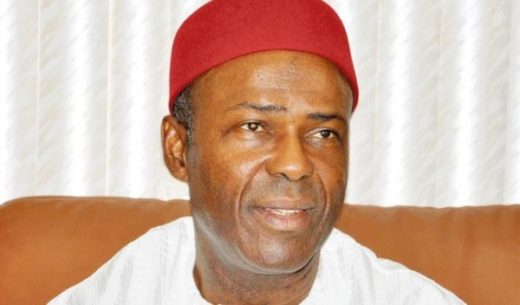 Dr Ogbonnaya Onu, the Minister of Science and Technology, says the Federal Government will strengthen policies and programmes to eradicate malaria and other terminal diseases in the country.
A statement by Mr AbdulGaniyu Aminu, the Deputy Director of Press in the ministry, quoted Onu as saying this in a statement on Friday.
Onu was addressing Prof. Ogbonna Chike of the University of Jos in his office.
Chike over the years had undertaken a study of Artemisia annua for malaria eradication and Diabetes management.
Onu said the productivity of the nation and the ability to create wealth was very important to the present administration.
He said Nigerian experts would be invited to study the report by Chike on "A-Z commercial cultivation and processing of Artemisia annua for malaria eradication and Diabetes management in Nigeria."
The minister said the ministry would support the process to develop drugs for the eradication of malaria and management of HIV and AIDS and diabetes.
According to him, the Federal Government will continue to support research that will help in nation building.
"The issue of self-reliance is very important to our nation because it will have far reaching implication that will help in international recognition," he said.
Earlier, Chike observed in his presentation that some pharmaceutical companies deliberately produced substandard drugs that were resistant to malaria to make money and exploit the people.
He said that the ugly trend was greatly affecting the nation's population, workforce and the economy.
The don urged Nigerian pharmaceutical companies to start their own drug production on malaria control.
According to him, Artemisia plant can eradicate malaria and is also a vital raw material for the production of many other important drugs for the management of genetic diseases.

Load more