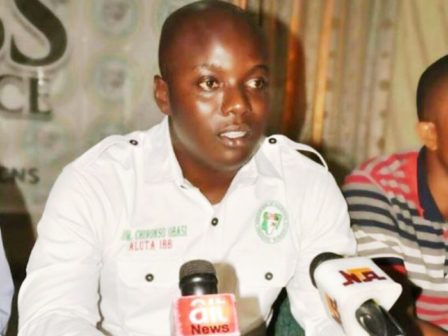 The National Association of Nigerian Students (NANS) on Saturday advised students not to allow themselves to be used as political thugs during the 2019 general elections.
Mr Chinonsu Obasi, National President of Association gave the advice at a news briefing in Minna.
He said that desperate politicians would use and dump any of them who allowed himself to be manipulated.
Obasi said that the association has taken measures in mobilising students to acquire permanent voters card to enable them participate in the electoral process.
The NANS president urged the Federal Government to introduce security measures to resolve lingering security problems in the country.
He said that this would only be possible if the government provide modern working facilities to security agencies.
Obasi also said that it was time for the government to address the lingering fuel scarcity and other issues affecting the masses.
According to him, innocent Nigerians are being killed in the name of cattle rustling, armed banditry, kidnapping which urgently require government action.
"What Nigerians need urgently is peaceful atmosphere for economy growth, availability of fuel, electricity, security of lives and property for peace, progress and political stability in the country.
"The Federal Government should address the security threat posed by the spate of Fulani herdsmen attacks in some part of the country leading to the death of thousands of innocent Nigerians."

Load more