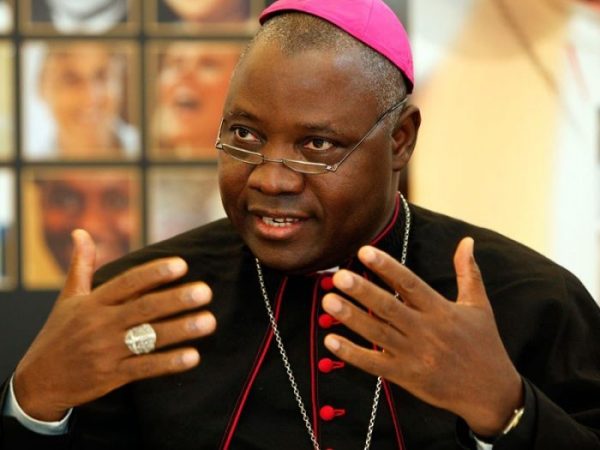 Most Rev. Ignatius Kaigama, the Catholic Archbishop of Jos, says corruption, insecurity, clashes between farmers and herders, kidnapping and other vices, were hampering Nigeria's growth and development.
Kaigama, who is also the President, Catholic Bishops Conference of Nigeria (CBCN), spoke on Sunday in Jos, at the launch of the 2018 Lenten campaign of the archdiocese.
The archdiocese took advantage of the launch of the Lenten campaign to raise funds to support the poor and needy in the society.
According to the prelate, so many vices have brought the country to a "standstill", as so many things have gone sour.
The prelate said only a radical change of attitude by Nigerians would ensure the needed change being preached by the present government.
"Our country has been brought to its knees by corruption, insurgency, clashes between farmers and herders, kidnapping and many other vices.
"Our government has been preaching the need for Nigerians to embrace change, but I feel the change we need is not only a political or mere slogan.
"Change is not only about winning elections, but a radical transformation of our hearts.
"The change we need should be a true one, not only political change being promoted by the political class'', he said.
Kaigama urged Nigerians to keep doing good works so as to make the country better.
He further called on both Christians and Muslims to put on the apron of forgiveness, noting that only through that the desired peace would breed the needed development in the country.
The Lenten campaign has its theme as, "Nigeria and the Quest for National Unity."

Load more