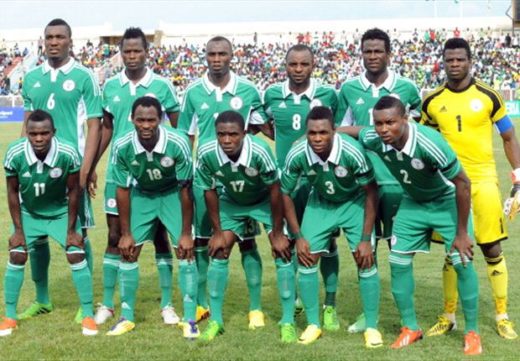 Akinade Onigbinde, Coach of FRSC FC, Abuja, on Monday said that the home-based Eagles also known as CHAN Eagles had reasons to improve on speed in order to confront faster teams like Morocco in future matches.
Onigbinde told the News Agency of Nigeria (NAN) in Abuja that the Moroccan side was more tactical with accuracy in passes than the Nigerian side.
He said that the home-based Eagles allowed their Moroccan counterparts to dominate and dictate the pace of the match in all departments.
The coach explained that it was imperative for Nigeria to begin to improve on their deficiencies through early preparations.
"What we need now is to start preparations as early as possible so that we can correct our mistakes.
"There is need for speed to be developed or the ability to confidently calm pressures from teams with high velocity like Morocco in future,'' Onigbinde said.
He, however, commended the Nigerian team for keeping clean slate all through the group stages, saying they were good.
The coach noted that victory and defeat was unavoidable, adding that the Salisu Yusuf-tutored boys had done Nigeria proud with Nigeria's first ever Championship of the African Champions (CHAN) finals.
Nigeria was defeated 4-0 in the fifth edition of the Championship of African Nations (CHAN) finals played on Feb. 4.

Load more