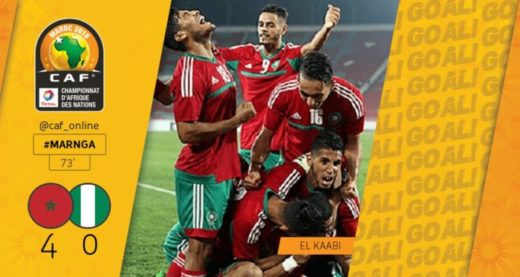 A former Director-General of the defunct National Sports Commission (NSC), Gbenga Elegbeleye, on Monday said a proper management of the Nigerian football league was needed now more than ever.
Elegbeleye told the newsmen in Abuja that this would help in ensuring that Nigeria wins the next edition of the African Nations Championship (CHAN).
He said Morocco's success at the 2018 CHAN it hosted goes a long way to show the quality of its league.
The former House of Representatives member said the way the Moroccans managed their league was more professional than what was obtainable in Nigeria.
"We have a lot of talents in this country, but unfortunately we don't know how to manage it.
"However, I hope that in the next championship in 2020, we will with a proper management of the Nigerian league be able to win the trophy,'' he said.
In another interview, a former Chairman of the House of Representatives' Committee on Sports, Godfrey Gaiya, said foolball was not all about winning.
READ: Football fans hail CHAN Eagles performance, say surpassed expectation
Gaiya said that Nigeria lost to Morocco because they were better prepared for the tournament.
He said the 4-0 thrashing of the home-based Super Eagles by the Atlas Lions at the Complexe Mohamed V stadium in Casablanca was expected.
"The Moroccans were better prepared and they made use of all the opportunities they had to win the championship,'' Gaiya said.
He, however, said Nigeria did not perform badly considering that this was its third appearance in the CHAN event.
"Nigeria has tried, being its third appearance in CHAN. We first appeared at South Africa in 2014, where we came out as number three. Now we have come out as number two.
"So, I think it is a gradual progress and a smart improvement.
"Now, we should work hard to improve on our league and, hopefully, the next time we are participating we should be able to win the CHAN trophy,'' the former lawmaker said.
Load more