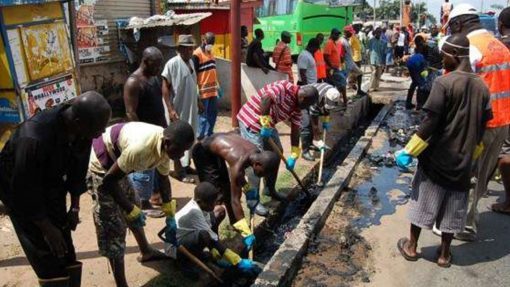 The Edo Government has launched the Construction Phase of the Niger Delta Support Programme (NDSP-3) to address the issues of poor access to safe water and basic sanitation facilities.
Speaking at the event in Benin on Monday, Gov. Godwin Obaseki said it was possible to provide safe water to all parts of the state with the development of right technology, financial resources and determination.
Obaseki, who was represented by his Deputy, Mr Philip Shaibu, commended EU and its partners for supporting the state in tackling its water and sanitation challenges, which he noted was part of the state developmental indices.
"With the situation that the state government cannot use its limited resources to address pressing issues, it is welcoming that the EU is collaborating with the Edo government to tackle the challenges," he said.
Meanwhile, a representative of the Ministry of Budget and National Planning, Mr Ileuma Ahonsi, said the contractors handling the project had been mobilised to site.
Ahonsi said the main objective of NDSP-3 water and sanitation component was to reduce poverty in rural areas and enhance provision of more access to basic facilities in water supply and sanitation sector.
He told the contractors working on the programme that the ministry would carry out oversight function to ensure that no stone was left unturned in the realisation of the objectives of the programme.
READ: Federal Govt. to implement national policy on controlled medicines
He also assured the state that the technical issues surrounding the proposed Uromi Water Supply Reticulation Scheme had been resolved and the contract would be signed before the end of March.
Also, the European Union (EU) representative, Albert Achten, said there were hundreds of water schemes in the Niger delta region that were not functioning well or even abandoned due to lack of maintenance culture.
Achten said the EU decided to adopt an approach that would make beneficiaries of water schemes provide basic maintenance and ready to build a sense of ownership of the project.
"For further sense of belonging, the design of the scheme was demand-driven, the beneficiaries expressing their wishes and the engineers calculating the corresponding recurrent operation and maintenance cost that the communities will bear".
He added that the sustainability of the project by the benefiting communities would attract more investment from donor and internal source of funding
Earlier, the state Commissioner for Energy and Water Resources, Mr Yekini Idaiye, said the NDSP project started in the state in 2014 in 10 communities in Ovia South West and Estako West Local Government Areas of the state.
Idaiye said the project was on-going in five participating states of Niger Delta; namely Akwa Ibom, Bayelsa, Delta, Edo and Rivers.

Load more