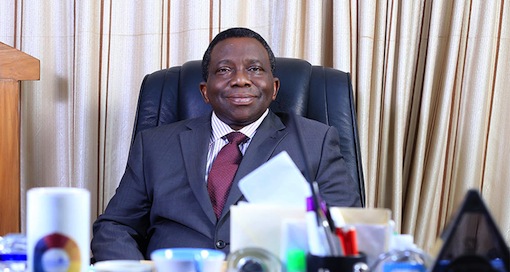 The Federal Government on Monday said it had developed a National Policy for Controlled Medicines and its Implementation Strategies to prevent drug diversion and abuse.
Minister of Health, Prof Isaac Adewole, disclosed this at the launch of Drug-Related Health Policies and Guidelines in Abuja.
He said that the government collaborated with United Nations Office on Drugs and Crime (UNODC) to develop the policy.
Adewole, who was represented the Permanent Secretary in the ministry, Mr Osarenoma Uwaifo, said the measure was to ensure sustained availability and access to controlled medicines for medical and scientific purposes in the country.
He stated that it was regrettable that narcotics, which were mostly abused, remained largely unavailable and inaccessible for medical use in the country.
According to him, the report released by Global Access to Pain Relief Initiative (GAPRI) in 2012 showed that only 0.1 per cent of patients with HIV/AIDs and Cancer could access narcotics.
The Minister added that many categories of patients who required narcotic medicines to manage moderate and severe pain in Nigeria could not access them.
He said that patients suffering from injuries caused by accident and violence, some chronic illnesses and those recovering from surgery, were also confronted with the challenge.
Adewole said that the problem of inaccessibility was attributed to limited quantification of annual requirements and inadequate and irregular release of funds for procurement.
According to him, others are limited supply chain mechanism, poor prescription practices and issues of fear and stigma among many healthcare workers and the general populace.
READ: Minister of Health disowns fake social media account
He said that the new policy and guidelines would address the gaps and improve the provision of life-saving medications for Nigerians.
The minister noted that the policy was anchored on patient's needs, human rights and global best practices.
He stated that the policy also elaborated practical approaches to ensure improved availability and accessibility to controlled medicines.
He explained that the policy articulated a comprehensive policy framework that clearly described the supply chain with embedded quality assurance mechanisms and adequate provisions to prevent diversion.
In her remarks, Director-General, National Agency for Food and Drug Administration and Control (NAFDAC), Prof. Moji Adeyeye, said the agency had stepped up and renewed commitment in tackling use of controlled drugs in the country.
Adeyeye disclosed that in the next few weeks, she would launch a campaign in collaboration with Young Pharmacy Group to sensitise young boys and girls in schools on controlled drugs.
She said "just this morning, officials of NAFDAC intercepted two trucks of Tramadol and it is being investigated; we shall address the press when we conclude our investigations".

Load more