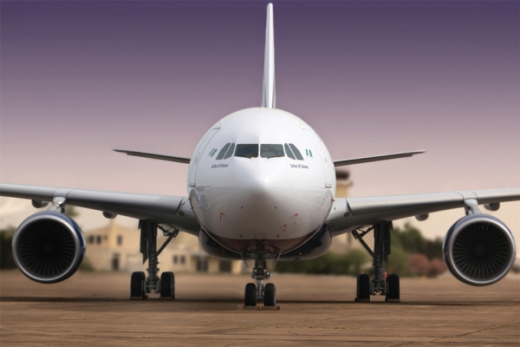 The International Air Transport Association (IATA) has called for urgent attention to address infrastructure challenges to secure the future of the aviation sector.
The Director-General of IATA, Mr Alexandre de Juniac, made the call in his keynote address at the Singapore Air Show Aviation Leadership Summit (SAALS).
The summit has the theme:"Re-imagining Aviation's Future''.
A copy of de Juniac's speech was obtained by the News Agency of Nigeria (NAN) in Lagos on Monday.
"Having the infrastructure to grow is vital to our industry's future. But in many key places, it is not being built fast enough to meet growing demand.
"And there are worrying trends which are increasing costs. One of these is airport privatisations.
"We have not found the correct regulatory framework to balance the interests of the investors to turn a profit, with the public interest for the airport to be a catalyst for economic growth.
All the optimism supporting strong aircraft orders will mean nothing if we don't have the capability to manage traffic in the air and at airports," he said.
De Juniac highlighted the lack of airport capacity in Jakarta, Bangkok and Manila as his top concerns in the Asia-Pacific region.
"At the other end of the spectrum, we have Seoul's Incheon Airport. They recently added runway and terminal capacity without raising charges for airlines and passengers.
"And, Incheon has extended an airport charges discount introduced two years ago. This sets a very positive example for other airports to follow.
"It also demonstrates great understanding of the role aviation plays in linking the Korean economy to economic opportunities globally."
According to him, ensuring sufficient and cost-efficient infrastructure in Asia-Pacific is a top priority.
"The region is centre stage of the industry's overall growth. By 2036 we expect 7.8 billion people to travel (up from 4.3 billion expected in 2018).
"Of the 3.5 billion trips to, from or within the Asia-Pacific region in 2036, 1.5 billion will touch on China.
"As early as 2022 China will be the largest single aviation market. India is another emerging power-house – even if it will take longer to mature.
"And nearly equal potential could be realised as the Indian aviation market continues to develop."
De Juniac also identified five fundamental areas that needed to be protected when re-imagining the industry's future, the theme for SAALS.
He said they were safety, open borders, global standards, sustainability and profitability.

Load more