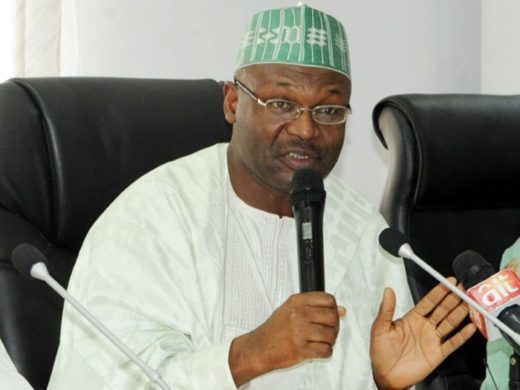 Youth Vanguard of Labour Party (LP) has called on the Independent National Electoral Commission (INEC) to recognise Dr Mike Omotosho as the party's new National Chairman.
Coordinator of the Vanguard, Mr Abdullahi Ahmed, made the call when the group organised a peaceful protest at INEC headquarters on Monday in Abuja.
Reading a letter the group submitted to INEC on the issue, Ahmed urged the commission to replace the name of its "sacked'' National Chairman, Alhaji Abdulkadir Abdulsalam, with Omotosho.
He said that Abdulsalam was sacked by the party in 2017 following allegation of corruption against him, while a special convention was held on Oct. 3, 2017 where Omotosho emerged as new chairman.
Ahmed recalled that the convention where Omotosho emerged was monitored by INEC, the Police, the media and other stakeholders, while all laid down rules and regulations of the party's constitution were followed.
READ: FCT Minister promises new NYSC camp in 2018
"It is the responsibility and within the purview of political parties to determine their officers and communicate same to INEC for effective working relationship and this has been done since Oct. 4, 2017.
"Meanwhile, the National Working Committee (NWC) has got a court injunction restraining the former chairman from gaining access to the National Secretariat.
"In conclusion, we urge you (INEC) to use your good offices to prevail on relevant officers within INEC to remove the former chairman's name from its website and replace same with Omotosho, the new chairman.''
Addressing the protesters, INEC's Assistant Director on Security, Mr Musa Sekpe, commended them for the peaceful conduct.
He advised them to select two of their members to follow him to submit their letter to the appropriate department in the commission.

Load more