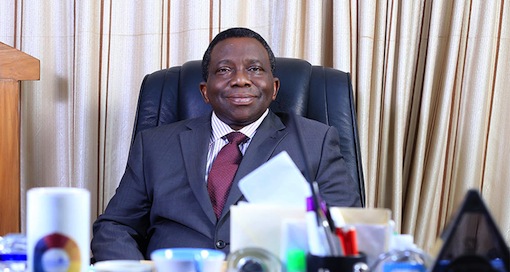 The Minister of Health, Prof. Isaac Adewole, says his functional Twitter account remains: " IsaacFAdewole'', and not "IsaacAdewole3''.
The minister made this known in a statement issued by Kazeem Akintunde, Special Assistant, Communication and Strategy to the Minister on Monday in Abuja.
Akintunde quoted the minister as saying that he is not the owner of the fake twitter account.
READ: Dogara calls on media houses to provide life insurance for journalists
"My attention has just been drawn to a fake twitter handle with the name IsaacAdewole3. I am not the owner of the said account and I have informed twitter to close down the fake account.
"My one and only twitter account is IsaacFAdewole, any other account bearing my name should be disregarded,'' he said.
According to the statement, the said fake account, which was allegedly opened on July 2016, has 153 followers with 520 tweets.

Load more