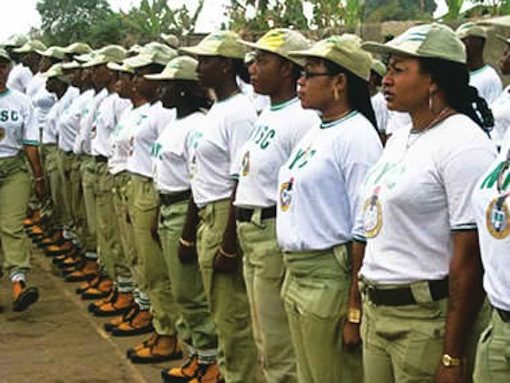 The National Youth Service Corps in Lagos says the corps would blacklist any employer of labour that connives with members to engage in absenteeism during the service year.
Mr Mohammed Momoh, the Lagos State Coordinator of the corps, stated this at the closing ceremony of the Batch 'B' Stream II Orientation Course at Iyana-Ipaja, Lagos.
Momoh urged corps members to obey the rules and regulations of the scheme as erring members would be sanctioned in line with NYSC bye-laws.
He said some employers, who think they were being compassionate, sometimes connive with corps members to breach the rules and regulations of the scheme.
"I know that we have informally engaged them to tell them that what they are doing is not right.
"These are young men and women put under their supervision for them to mentor positively.
"A situation where, you are compassionate and you allow corps members to be absent without valid reason and without approval is not in the best interest of national service or the best of productivity of that young Nigerian.
"We know that we have informally engaged some of them and we hope the situation will not repeat itself because if it does, such persons will be blacklisted," he said.
Momoh said the corps members had undergone training in military drills, leadership skills, martial arts, skills acquisition and entrepreneurship development, managerial and career building skills.
"Dear compatriots in national service, I want to assure you that the scheme and the nation is proud of you.
"You have been exposed to skills that are geared toward nation building as you are expected to positively impact on your host communities in various ways.
"You are to also bring out your ingenuity, creativity and innovativeness to help overcome the challenges of our dear nation,'' he said.
The state coordinator urged the corps members to lead by example as individuals exuding integrity, patriotism, honesty and humility.
"I want to encourage you to be a reflection of all that is patriotic and virtuous.
"Let service and humility be your watch word," he said.
Gov. Akinwunmi Ambode of Lagos State urged the corps members to imbibe the spirit of hard work and commitment as they report to their places of primary assignments and host communities.
Ambode was represented by the Lagos State Commissioner for Special Duties and Inter -Governmental Relations, Mr Oluseye Oladejo.
"The secret of hard work is to love what you do and do it the way you would, even if you were not going to be paid.
"It is this secret that guarantees the enthusiasm that translates into competence, efficiency and effectiveness, " he said.
Six people were presented award for their outstanding services during the three-week orientation course.
A corps member, Miss Mmonu Cynthia Obiaju, with registration number LA/1713/4806, was awarded N50, 000 as the best overall parade commander.

Load more