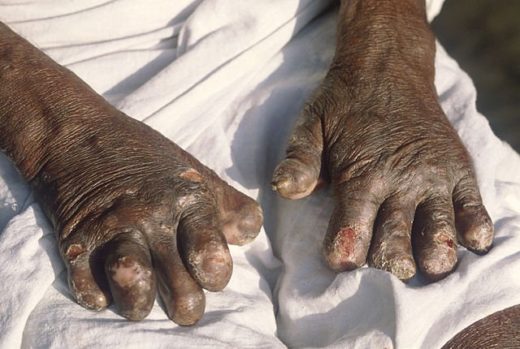 The Junior Chamber International (JCI) Nigeria, a Civil Society Organisation, has called for aggressive public awareness against discrimination of persons living with leprosy.
Mr Segun Aina, the Executive Vice President of JCI Nigeria, made the appeal in an interview with newsmen on Monday in Abuja.
Aina said although the World Leprosy Day was celebrated globally every last Sunday in January, not much had been done to create awareness on the disease, to reduce issue about discrimination.
He therefore urged governments at all levels to prioritise creation of awareness on dangers of leprosy in order to proffer solution to issues that surrounds discrimination of persons with the disease.
"Leprosy is caused by germ that affects the skin, it is not airborne disease; we need to sensitise people about it to tackle discrimination often associated with it.
"We must increase awareness about the scourge of leprosy in Nigeria, to reduce the traditional practice of discrimination against people living with leprosy in our society.
"Again, to let people know that the disease is curable against the age long practice of keeping affected persons isolated based on wrong traditional beliefs.
"By awareness we will be able to expose people with leprosy to ways they can get cured and prevent them from any discrimination,'' he said.
READ: Lassa fever: Gombe state records death
He listed skin patches and loss of sensation as a result of skin burn as the signs and symptoms of leprosy.
Aina advised people to always go to the hospital if they noticed any symptoms of leprosy to ensure detection and early medical treatment.
"Leprosy is curable, it is preventable if you detect it early enough, the Federal Government has provided drugs free, the treatment and diagnosis is equally free.
"This is why we say there must create relevant awareness to promote early diagnosis of the disease,'' according to him.
JCI is a global federation of young active citizens within 18 to 40 years with membership in 124 countries aimed creating positive change through youth empowerment.

Load more