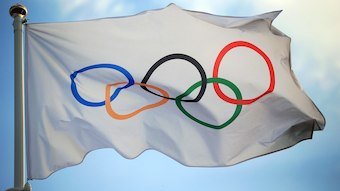 A Russian lawmaker, Konstantin Kosachev, on Monday called for a revision of the statutory documents of the International Olympic Committee (IOC) in order to prevent the crisis of the "entire international Olympic movement".
Kosachev, chairman of the Russian upper house's Foreign Affairs Committee, told Sputnik:"the crisis of the entire international Olympic movement is imminently looming …
"There should be at least a stark analysis of the situation with bringing those involved to justice, and, at most, the revision of the IOC's statutory documents."
Earlier in the day, the IOC Invitation Review Panel declined the request to invite 15 Russian athletes and coaches to the 2018 Winter Olympics in South Korea's Pyeongchang, despite the ruling of the Court of Arbitration for Sport (CAS) annulling IOC Disciplinary Commission's Olympic ban of 28 Russian athletes.
The senior lawmaker had also expressed his regrets about the latest IOC's decision to deny acquitted Russian athletes invitations to the upcoming Olympics.
"[It is] yet another regrettable confirmation of the deepest crisis in the activities of the governing bodies of the Olympic movement, which politicized and depreciated preparations for the 2018 Games with its actions," Kosachev said.
On Thursday, the CAS announced that it had ruled to uphold the appeals of 28 Russian athletes against the IOC Disciplinary Commission's decisions on their disqualification and ban from the Olympics for life over violation of anti-doping rules.
CAS partially upheld the remaining 11 appeals.
The IOC, however, said it regretted the CAS decision, and expressed plans to carefully consider the CAS reasoned decisions once they are available for possible appeal to the Swiss Federal Tribunal.
The Olympic Charter is a set of principles of Olympic Movement, adopted by the IOC and used by the organisation as its statute.
The document, which defines the rules of organisation of the Olympic Games, has been amended several times, with the most recent changes introduced in September 2017.

Load more