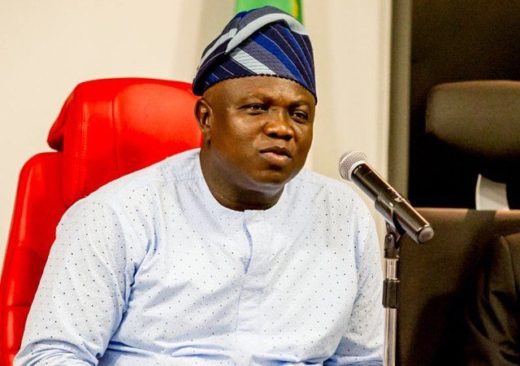 Lagos State Governor, Mr.Akinwumni Ambode has appointed Mr. Lasisi Abdul-Fatai as the Special Adviser(Non-Cabinet Rank) on Taxation and Revenue Matters.
He was until his appointment the Managing Director of a finance, tax management and audit firm, De Soffit Consults Limited.
A seasoned financial expert, Mr. Lasisi has a 28-year post-graduation experience in accounting, auditing, banking and taxation, having worked variously as a banker, accountant and stockbroker.
He started his professional career with the Lagos State Local Government Service Commission as Head, Final Accounts (1988-1990). His diligence and professionalism recommended him for other tasking duties as he progressed in his career as Head, Internal Audit (1990–1998), Treasurer (1998-2006) before he rose to the position of Director, Government Accounts Directorate(2006– 2012).
A graduate of University of Lagos, where he bagged an MBA and MSc degree in Finance, Mr. Lasisi is an Alumnus of LBS-Pan-African University (SMP3) and has a legion of other professional qualifications, including membership of the prestigious Institute of Certified Public Accountants of Nigeria (CPA), Chartered Institute of Taxation of Nigeria (ACTI), Nigerian Institute of Management (Chartered), Institute of Chartered Accountants of Nigeria, Chartered Institute of Stockbrokers, Chartered Institute of Bankers of Nigeria.
In his very remarkable career, he has also helped in expanding the frontiers of accounting and auditing through various publications including three books titled: Local Government Accounting and Finance (2007), Public Service Rules; Study guide (2009); Financial Regulations; Learning Guide (2012)and professional articles in various journals and of course, three different Thesis/Dissertations.
Mr. Lasisi is a hardworking, community development expert, a technocrat with an amazing knowledge in finance, accounting and audit. He is happily married with children.

Load more