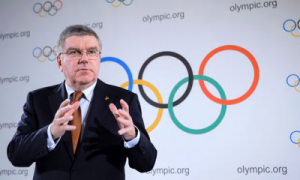 Asian cities considering a bid for the 2026 Winter Olympics will not be excluded, in spite of the continent hosting three consecutive Games, International Olympic Committee Vice-President Juan Antonio Samaranch Jr said on Tuesday.
Japan's Sapporo has expressed an interest in hosting the Games for 2026, but its chances of winning are considered slim with South Korea's Pyeongchang hosting the 2018 winter Games starting this week and Beijing staging the 2022 edition.
Japanese capital Tokyo has been awarded the 2020 summer Games, completing the trio of consecutive Asian hosts.
"The thing here is flexibility,'' Samaranch, who also heads the IOC Coordination Commission for the 2022 Games in Beijing, told the IOC session when asked whether Sapporo should be excluded due to the number of Asian hosts.
"We are going to be flexible to make sure we organise the best possible Games in the best possible place for the best athletes in the world,'' said Samaranch, the son of the late former IOC President.
"It is not up to the executive board to exclude anybody. We are in a dialogue stage.
"It is not a formal process with a list of questions and answers. We will accept anybody who wants to talk to us.''
Unlike some other sports organisations there is no official rotation system by region for the Olympics.
Switzerland's Sion and Stockholm have also expressed interest in the Games as well as cities from Austria and the U.S. and Canada among others.
After a newly-introduced dialogue phase the IOC session in October will invite specific candidates to bid, with a decision to be taken in 2019.
The bid process has been overhauled after a string of cities pulled out in previous bids, fearful of the Games' cost, size and environmental impact.

Load more