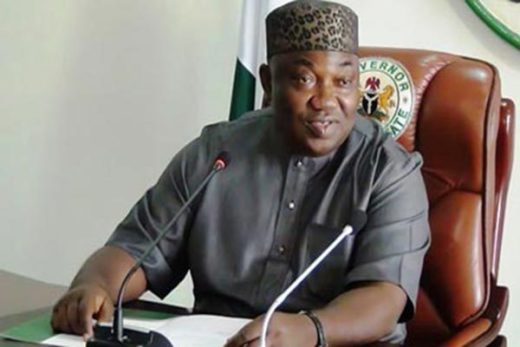 The bill to establish Enugu State House of Assembly Commission  and other matter connected therewith house Bill No. 1, 2018 on Tuesday scaled second reading at plenary.
The Leader of the assembly, Mr. Ikechukwu Ezeugwu moved a motion for the bill to be deliberated on and seconded by his deputy, Mrs. Onyinye Ugwu.
The leader said that when passed into law, the commission would be charged with the responsibility of managing the workforce of the state assembly including the legislators.
"What we are about doing is essentially about us, members of the staff, about good relationship in the work environment and service delivery,'' he said.
Ezeugwu said that a similar commission was established by the National Assembly in 2000, in Oyo State House of Assembly in 2007 and in Lagos State House of Assembly in 2010.
"Our Own would have come years back, however, it is better to be late than never," he said.
The leader explained that section 4 of the bill said that the commission should comprise a chairman and four members including the secretary.
Ezeugwu said that the membership must cut across the three senatorial zones of the state.
He said that sub section 2 of the bill says that the appointment should be on full time basis.
The leader added that the Speaker of the assembly upon consultation with the principal officers of the house should prepare five names and send to the governor for approval.
Ezeugwu said that the appointment of members of the committee should be confirmed by the state assembly.
READ: Sokoto Govt introduces specialised ambulances to upgrade medical care
The leader said that appointment should be a senior officer not below the rank of director in the state civil service or its equivalence and should enjoy all the right and privileges of a permanent secretary.
Ezeugwu added that the funds of the commission should be provided in the annual budget.
Members of the assembly unanimously accepted the bill saying that the merits of the bill could not be over emphasized as it was timely.
On the contrary, (PDP Nkanu West) Mr. Iloabuchi Aniagu said that he supported the bill and suggested that every appointment on the commission should start and end in the assembly instead of going to the executive.
The Speaker of the assembly, Chief Edward Ubosi commended his colleagues for their robust contribution.
Ubosi however, referred the bill to the assembly Committee on Rules and Business as well as the Committee on Judiciary to conduct a public hearing on the bill.
The house adjourned till Feb. 8.

Load more