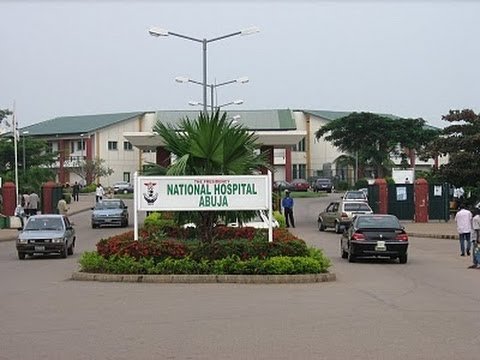 Mrs Nnnenna Akajemeli, National Coordinator SERVICOM, has urged Medical Directors of General Hospitals in the Federal Capital Territory to improve service delivery to ensure safety of lives.
Akajemeli made the call while presenting a Post-SERVICOM Compliance Evaluation Report on the Eleven Evaluated Hospitals to the Management of the Federal Capital Territory Administration (FCTA) on Tuesday in Abuja.
The News Agency of Nigeria (NAN) reports that SERVICOM had in 2009 carried out an Evaluation on the Maitama, Wuse, Abaji, Nyanya, Karshi, Asokoro, Kubwa, Bwari, Gwarimpa, Kwali and Kuje General hospitals and made some recommendations.
She noted that, a Post-SERVICOM Evaluation was conducted in the hospitals in 2017 to check the full implementation of the recommendations made in the 2009 compliance report.
"The Post SERVICOM Evaluation Visit is to ensure citizen focused service delivery through full implementation of recommendations made to fill in identified gaps.
"Hospitals are very critical institutions that practically dictate the survival of their patients and carelessness in these institutions should not be tolerated to ensure customers' satisfaction and safety of lives.''
She said that only Maitama and Asokoro General Hospitals had 50 per cent of their recommendations implemented.
She said that the recommendations were in areas of waiting time for patients to see a doctor, personnel training, active Performance Monitoring Systems, Customer Care standards and Wearing of Name tags by staff.
She also complained of the non-compliance with the provision of functional and accessible conveniences, stating that many of their toilets were still not clean.
The SERVICOM boss also urged the hospital authorities to encourage consultation between themselves and their patients to achieve realistic standards that would ensure quality service delivery.
She, however, said that SERVICOM was impressed with some hospitals that improved in their service delivery and implemented their recommendations to a large extent, adding that there was room for more improvement.
Akajemeli expressed dissatisfaction with Asokoro and Nyanya General Hospitals.
In Asokoro, according to her, a nurse allegedly collected money from patients for drugs but didn't give the drugs, while in Nyanya, a pregnant woman died because a nurse administered a wrong drug that was not prescribed by the doctor on her.
Dr Uche Afiomah, Medical Director Asokoro General Hospital, commended SERVICOM for their efforts, saying that the hospital will ensure full implementation of all recommendations.
READ: Sokoto Govt introduces specialised ambulances to upgrade medical care
According to her, the hospital has carried out staff sensitisation programmes and a monitoring team has been set up, while surveillance cameras have been installed all over the hospital to check and monitor crime and boost security of patients.
Afiomah stated that disciplinary actions had been taken against the nurse who committed the crime, adding that additional pay points had been created to enable patients pay their money directly.
Mr Ekpe Philips, Medical Director, Nyanya General Hospital, acknowledged the incident and said that the nurse in question has been duly punished.
The Permanent Secretary FCTA, Mr Chinyeaka Ohaa, thanked SERVICOM for carrying out the evaluation and ensuring quality service delivery in the country.
He said that many people have died due to unethical practices by health workers, adding that full weight of sanctions would be taken against the Medical Directors of defaulting hospitals.
"From now on all of you (Medical Directors) must establish SERVICOM units in all hospitals that will be reporting on daily basis and encourage staff to do their work.
"SERVICOM as a performance auditor is to tell you your weaknesses and how you can improve on them, let's build on our mistakes for a better tomorrow.
"You are not optimally serving us or supervising your subordinates, it is not about giving injection and mixing drugs , it goes beyond that, it is all these put together that will ensure quality service delivery'', Ohaa said.
The permanent secretary, however, commended the hospitals in areas that they have done well; "Areas you have done well, we are proud of you and note that any mistake done ruins all the good you have been doing.''

Load more