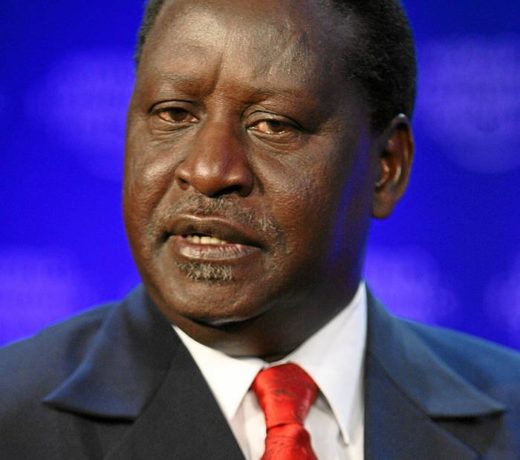 A Kenyan opposition politician was charged on Tuesday with treason and unlawful assembly for his involvement in the symbolic presidential "swearing in" of opposition leader Raila Odinga.
The charge sheet presented by police to the court in Kajiado south of Nairobi said Miguna Miguna was being
charged with "being present and consenting to the administration of an oath to commit a capital offence, namely treason".
Miguna was also charged with "taking part in an unlawful assembly" and "engaging in organised criminal activity".
Miguna was arrested on Friday in a dawn raid on his home.
He was granted bail of 50,000 Kenyan shillings (500 dollars) but has remained in police custody with his whereabouts unknown – something Kenya's lawyers' association said breached his rights.
A journalist at the court in Kajiado said Miguna had appeared at Tuesday's hearing.
"Once again the state is wilfully violating Miguna's rights by moving him without any notice to his lawyers or his family and, in order to frustrate their access to him, to a court stationed outside Nairobi," Isaac Okero, president of the Law Society of Kenya, told reporters.
An Odinga ally, Miguna declared himself a leader of the opposition's National Resistance Movement, which the government on Wednesday declared a criminal group.
The government took three private television channels off the air on Tuesday as they began to cover of the opposition ceremony.
They remained off the air on Friday at 0730 GMT in spite of a court order on Thursday that overturned the government-ordered shutdown.
Odinga says the 2017 elections, won by President Uhuru Kenyatta, were rigged.

Load more