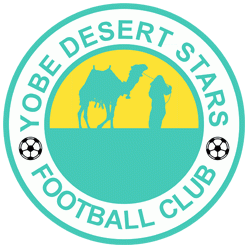 Nasarawa United Football Club's midfielder Kabiru Balogun on Monday had a hand in all goals as the Lafia-based hosts thrashed visiting Yobe Desert Stars FC 3-0 in a  delayed league match.
The match was a 2017/2018 Nigeria Professional Football League (NPFL) Match Day 7 fixture, played at the Lafia Township Stadium.
After a quiet 30 minutes in the first half, Balogun freed Abubakar Sadiq who blasted home from close range in the 33rd minute to put the home side in the driving seat.
Four minutes later, Balogun was at his wits again and after beating two Yobe Stars defenders he sent on team mate Zenke Thomas who made no mistake from close range.
In the second half, the game was a bit cagey till the 77th minute when Balogun faced the Yobe Stars goalkeeper to lift over him and make it 3-0.
Mohammed Baba-Ganaru, the Head Coach of Yobe Stars FC, blamed the defeat on the weather and his players' casual disposition, saying it was not fatigue which hindered his team's performance.
"No, it was not fatigue. We arrived very early and rested very well. I think it is the weather. You know in the far north now, it is very cold and when we came here, it was very hot.
"Also, we started the game very casually, especially in the first half. Though we did better in the second half," he said.
READ: CHAN: Elegbeleye calls for proper management of Nigerian football league
Kabiru Dogo, the Head Coach of Nasarawa United, on his part said his team was now better even though they started the season badly with a home loss.
"Performances after that have improved, except for the aspect of goal scoring which has been poor except against Yobe Stars today.
"The team is improving, but the area of goal scoring is the problem. Today, at least there is an improvement on that. So, it is just a matter of time. We will get to the level we want. I am very happy with the result," he said.
Also, while speaking to newsmen, Balogun said he was very proud of his performance and that of the team.
He added that he intended to keep the tempo to support the team in winning more matches.
"What I want is for everybody to improve his game so that our team can be at the top.
"This win is due to the fact that we played to the coach's instructions and I hope we can maintain that discipline in our next match," the player said.
Nasarawa United's next fixture is an away encounter against Niger Tornadoes FC of Minna, while Yobe Stars return to Damaturu to host Rivers United FC of Port Harcourt.

Load more