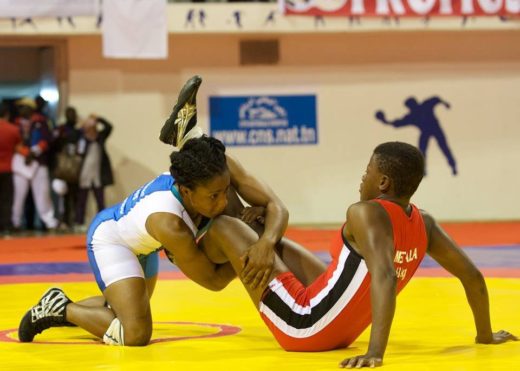 The Nigeria Wrestling Federation (NWF) on Monday said its wrestlers bound for the African Wrestling Championship and the Commonwealth Games were fit and in good condition
Secretary-General of NWF, Ahmed Abdullahi, told the News Agency of Nigeria (NAN) in Abuja that the wrestlers, currently camping in Port Harcourt, were responding to instructions.
The African Wrestling Championship is slated to hold in Port Harcourt from Feb. 7 to 11 while the Commonwealth Games will hold from April 4 to 14 in Gold Coast, Australia.
According to him, the wrestlers are in good form and are meeting up with modern wrestling skills.
READ: Balogun steals the show as Nasarawa United crush Yobe Stars
"The coaches and the technical crew are doing well; they are making sure that the wrestlers fight in accordance with current standards,'' he said.
Abdullahi said that 32 wrestlers were currently in camp.
He said that the African Wrestling Championship would involve the Cadet, Junior and Senior categories.
"We are going to present wrestlers in all the 90 weight categories in the Greco-Roman, freestyle and female wrestling," he said.
He said that the first phase of camping ended on Feb 3 to allow the wrestlers sometime before the commencement of the African Championship.

Load more